Montana is one big beautiful place and with all that land mass there's bound to be many incredible things to see.
If you're lucky enough to be planning your first visit to the state, this very quick guide to the top 5 things to do in Montana can help you start putting together the perfect itinerary.
While this article doesn't come close to covering all the places you'll want to see during your viist, it should give you some inspiration for what's in store.
Let's get started.
1. Pictograph Caves in Billings
One of my favorite things to do in Billings and in Montana in general, is visit Pictograph Caves State Park. The 23 acre park is absolutely beautiful with paved walking trails, large rock formations, and caves.
There is a short paved trail leading from the parking lot to the caves where you can see pictographs dating back from about 200 to 2,100 years.
You'll find pictographs of animals, warriors, and weapons and the oldest pictograph of a turtle estimated to be about 2,100 years old.
After your visit to the park, be sure to stick around Billings for a while. This is a fun town with lots to see. There's also great breweries and restaurants in downtown.
2. Drive the Beartooth Highway
The state's famous Beartooth Highway runs 68 miles from the northeast entrance of Yellowstone National Park to just south of Red Lodge, Montana.
This stretch of highway is considered one of the prettiest drives in the country and passes through three national forests before ending at the gates of Yellowstone.
As you're driving along the Bearthooth Highway you'll come across several lookout points along the way. I recommend stopping at each one to take in the views. It's worth the extra time, I promise.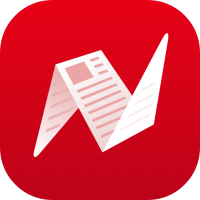 3. Little Bighorn Battlefield
Those interested in absorbing some American history should consider a visit to Little Bighorn Battlefield National Monument located about an hour east of Billings.
Little Bighorn is the location of an important battle that took place in June 1876 between local tribes and the US Cavalry. The local tribes were fighting for the right to continue living on the land as they had been for thousands of years.
Visitors to the Little Bighorn National Monument will also have the chance to learn about the events that led up to this battle along with its impact on the lives of native people in the years after.
4. Glacier National Park
Glacier National Park is located in northern Montana about two and a half hours north of Missoula. The park is home to hundreds of lakes and over 700 miles of hiking trails.
Besides hiking, the park is also a popular destination for biking, camping, and photography. There is also a popular roadway called Going to the Sun Road that is a must do during your visit.
This 50 mile stretch of road winds through the mountains going over the Continental Divide and offers breathtaking views along the way.
For 2021 the park is running a timed entry system for access to Going to the Sun Road. Visit the Glacier National Park website for information on how to secure the $2.00 ticket. Ticket sales begin on the morning of April 29, 2021.
5. Flathead Lake
Flathead Lake is located about an hour and 15 minutes north of Missoula. At 197 square miles, Flathead Lake is the largest freshwater lake west of the Mississippi River.
Visitors to Flathead Lake can enjoy swimming, kayaking, canoeing, sailing, water skiing, and fishing. There are also camp grounds scattered around the shores of the lake for those wishing to stay a while.
I hope you've enjoyed this short guide to the top 5 things to do in Montana. If you enjoyed this article please consider giving me a follow. As always, thanks for reading.