This San Francisco to Yosemite road trip will add a little adventure to an admittedly short drive.
This itinerary is intended for those with some extra time on their way to Yosemite. Traditionally, the drive from San Francisco to Yosemite is just three to four hours, so stops are not exactly necessary.
However, if you've done the drive before and want to break up the trip, I've included a few interesting stops along the way.
I hope you have a safe drive and enjoy your visit to Yosemite.
Stop 1: Oakland
Yes that's right, we've barely gotten started and are already stopping in Oakland. Hear me out.
If you're getting an early start on your road trip to Yosemite, head into Oakland to get a delicious brunch at The Gastropig in downtown. They have a pork centric menu but also include plenty of vegetarian options on their menu.
After breakfast, if you haven't spent much time in Oakland before, make the short 10 minute drive over to Jack London Square. Here you can enjoy a quick walk along the waterfront. If you have a little extra time, consider renting a kayak or canoe for a little time out on the water.
Afterwards, head to the car so you can get back on the road to Yosemite.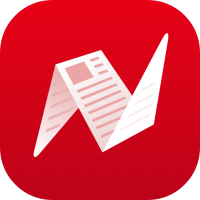 Stop 2: Oakdale
Oakdale goes by the self-proclaimed title Cowboy Capital of the World due to its history as an Old West town.
One of the main attractions in Oakdale is the city's Cowboy Musuem where you can see exhibits about the region's Old West heritage.
Oakdale also sits along the Stanislaus River, a good place for river rafting and kayaking.
If you plan to stay in town until dinner and want to try something a little different, consider making a reservation for the Sierra Dinner Train where you can enjoy dinner and drinks along with your scenic train ride.
Stop 3: Groveland
You'll come across Groveland about an hour east of Oakdale. The town is best known as the home of California's oldest saloon, the Iron Door Saloon.
According to the saloon's website, the Iron Door Saloon was built sometime before 1852 and even operated illegally during Prohibition.
Today, the Iron Door Saloon is a popular stop for travelers on the way to Yosemite. They serve draft beer, cocktails, and mimosas and are open for breakfast, lunch and dinner. You'll find breakfast burritos, burgers, wings, and appetizers on the menu.
In addition to the saloon, you can also go for a swim in the local natural swimming hole, the Rainbow Pool. You can find the Rainbow Pool about 17 minutes east of Groveland on Highway 120.
Stop 4: Yosemite National Park
Now that you've reached your destination on this very short road trip, here are a few of my favorite things to do in Yosemite.
You can visit the Mariposa Grove of Giant Sequoias, enjoy sunrise at Tunnel View, sit and watch Yosemite Falls, hike out to Mirror Lake, or make the drive up to Glacier Point and take in the views of Half Dome.
If you're visiting during the park's busy summer months consider taking a drive along the Tioga Pass. Not many people do this and its absolutely stunning. It's also the perfect way to get away from the summer crowds.
I hope you've enjoyed this very short road trip itinerary from San Francisco to Yosemite and that you have an incredible time exploring the park.
If you liked this article please consider giving me a follow for more local California travel guides such as this one. As always, thanks for reading.