With Mother's Day just around the corner it's time to start planning a special getaway for mom. In this article I've included four destinations that I know my mom would love, and I hope yours will too.
Since Mother's Day is coming up on Sunday, May 9th, you'll want to start making those hotel and dining reservations now if you plan to take mom somewhere special.
As always, be sure to select a destination that you know your mom would enjoy so you can be sure she will have a good time. Also, don't forget to pick up a card if your mom likes receiving them.
1. Ojai
If you think mom would enjoy exploring a peaceful small town and a little wine tasting, consider taking her to Ojai.
Ojai is located just 90 minutes north of Los Angeles and is home to many fantastic restaurants, boutiques, and wine tasting rooms.
Visitors to Ojai can enjoy an afternoon walking around the city's small downtown area, sampling local wines, and enjoying lunch at one of the city's local cafes.
Bike riding is also popular in Ojai as there is a well paved bike path that runs all the way to Ventura. You'll find bike rental shops right in town.
Ojai is also a popular wellness destination and you'll find many of the city's hotels offering spa packages. You are likely to find some good deals for Mother's Day.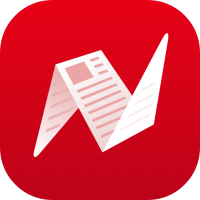 2. Palm Springs
Palm Springs is another great Mother's Day destination. You'll find no shortage of beautiful resort properties to enjoy while sipping fruity cocktails with mom poolside.
Palm Springs is the perfect place to take moms who enjoy having time to relax, shop and eat good food.
There are plenty of local boutiques and upscale shops along Palm Canyon Drive and all around downtown Palm Springs.
You'll also have access to plenty of great restaurants when you're looking to spoil mom with a fancy brunch or dinner. Just be sure to make those restaurant reservations early to avoid disappointment.
3. Paso Robles
If you know your mom enjoys wine tasting, consider taking her to central California for a weekend in Paso Robles.
Paso Robles is often overlooked for the more popular Napa Valley and Santa Barbara wine regions, but with over 200 wineries in the area, you'll have no shortage of tasting rooms to choose from.
Plus, wine tasting prices in Paso Robles are about half that of what you'll find in Napa Valley and the wine is just as good.
I think you'll also find the wineries in Paso Robles are a bit more down to earth and more welcoming than the sometimes stuffy Napa Valley.
As an added bonus you'll find accomodation prices are lower too.
4. Monterey
Monterey is a perfect Mother's Day destination if your mom would enjoy some time along the coast and sampling the city's many great restaurants.
In Monterey you can spend the day outdoors at one of the city's beaches or bike riding along the path that runs along the ocean.
Afterwards head to the famous Monterey Bay Aquarium to learn about local wildlife and sealife. Be sure not to miss the Penguin exhibit.
In the evening, head out for dinner at any one of the city's upscale restaurants. I recommend Mezzaluna if mom likes Italian cuisine, their pasta is fantastic.
I hope you enjoyed these 4 suggestions for Mother's Day destinations in California and that I've inspired you to treat mom to a special day.
If you enjoyed this article please consider giving me a follow for more travel guides such as this one. As always, thanks for reading. #happymothersday