Photo by David Mark from Pixabay
California has so much natural beauty and so many incredible places to see, you could spend an entire lifetime exploring the state and still not see it all.
If you're planning a visit to northern California and you're not sure where to start, then this guide is for you. These are my top 4 places to see in northern California, in no particular order.
Also, just for the record, there are so many more places to see in this part of the state I could not have possibly included them all. Use this article as a launchpad for finding all the other incredible places to see along the way.
1. Yosemite National Park
Yosemite National Park remains one of my favorite of the national parks. What I love most about Yosemite is its stunning natural beauty that surprises you around every corner.
No matter what time of year you visit the park, you'll have plenty to keep you busy during your visit. Some of my favorite year round attractions are Wawona, Tunnel View lookout, the waterfalls in Yosemite Valley, Mirror Lake, and the Mist Trail.
If you're lucky enough to be visiting Yosemite in late spring, the waterfalls will be spectacular as they are fueled by the melting runoff of the Sierra Nevadas. If the weather is warm, be sure to enjoy some time in the Merced River to cool off.
If visiting Yosemite in winter, plan to experience the park with plenty of snow. You'll want to dress warm and prepare to enjoy snowshoeing, snow tubing, and cross country skiing.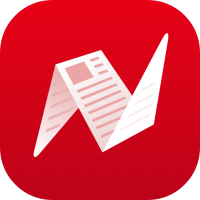 2. Big Sur
Big Sur is home to some of the most beautiful coastline in the state. Visitors to Big Sur can enjoy a relaxing drive along the Pacific Coast Highway while stopping at the various lookouts along the way.
One of the most popular stops will be at the Bixby Bridge, which serves up some fantastic photo opportunities if you can beat the fog.
Besides its stunning coastline, Big Sur is also home to Pfeiffer Big Sur State Park. The park is a very popular spot for hiking and camping.
You'll definitely want to make those camping reservations early if you plan to spend a few days in Big Sur. In fact, the camping reservations typically sell out up to six months in advance. Visit the state park's website to get details on making advanced camping reservations in Big Sur.
3. Mendocino
Mendocino is yet another section of gorgeous California coastline. Visitors to Mendocino should stop by Mendocino Headlands State Park. The park sits along the coast and has dozens of hiking trails overlooking the ocean. You'll also come across several secluded beaches which are perfect for enjoying an afternoon picnic.
About 20 minutes north of Mendocino Headlands State Park you'll find Glass Beach on the coast of Fort Bragg. The beach gets its name from its colorful glass like sand lining the shore. It's a beautiful place to take pictures and enjoy a sunset.
4. Monterey
Monterey is yet another fun coastal town where you can enjoy bike rides along the shore and some pretty amazing sunsets.
The town is also home to the famous Monterey Bay Aquarium, one of the best aquariums on the planet. If you're a lover of wildlife, and especially sea life, you need to make a stop here. The aquarium is offically reopening to the public on May 15, 2021, so be sure to book your reservations in advance.
Monterey also has a lively city center with tons of great restaurants and bars. If you happen to be doing an SF to LA road trip, Monterey is the perfect place to stay the night.
I hope you've enjoyed this guide to the top 4 places to see in northern California and that I've inspired you to take a trip of your own. As always, thanks so much for reading.