Photo by Kaileen Fitzpatrick from Unsplash
Arizona is one of my favorite states in the US. It's gorgeous desert landscape and red rock formations keep bringing me back again and again.
If you're in the process of planning a visit to Scottsdale, I highly recommend adding an extra day to give you time to include a Scottsdale to Sedona day trip in your itinerary. If you've never visited Sedona before you'll be glad you made the trip.
It's a 2 hour drive up to Sedona, but I promise it's worth it. Let me show you.
Sedona Airport Scenic Lookout
Photo by Eden Fite from Rock a Little Travel
If you're really ambitious you can plan to arrive at Sedona's Airport Scenic Lookout for sunrise. The overlook sits on a hill overlooking the city and a grouping of the city's iconic red rock formations.
If you prefer sleep to catching the sunrise, that's no problem, I do too. Just make this your first stop so you can beat the crowds and enjoy that nice morning light.
There are also a few trails around this area is well if you'd like to hike around for a bit. However, I do recommend saving most of your hiking energy for your next stop.
Cathedral Rock
Photo by Leslie Cross from Unsplash
After you've finished enjoying the view at the Sedona Airport Scenic Lookout, make your way over to Cathedral Rock.
You'll want to be there before the midday heat arrives so you can comfortably hike the Cathedral Rock Trail up to the base of the massive rock formations. The trail is just under three quarters of a mile but there are some steep sections to deal with along the way.
You want to have good shoes and lots of water for this hike.Going to the top and back down should take under 2 hours, but there are some impressive spots for photos at the top, so do bring your camera as well.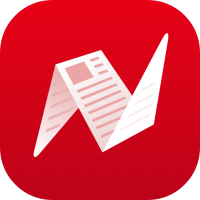 Oak Creek Canyon
Photo by Canva
After you finish your hike head over to Oak Creek Canyon to cool off on the local water slide. There is actually a natural waterslide along the river that runs though the canyon.
As you can imagine this is a very popular spot, but it's worth braving the spring and summer crowds for a quick dip in the cool water.
Chapel of the Holy Cross
Photo by Eden Fite from Rock a Little Travel
Once you've dried off from your swim at Oak Creek Canyon, head south down to Chapel of the Holy Cross. This might be one of my favorite stops in Sedona.
Chapel of the Holy Cross is a Roman Catholic cathedral built right into the red rocks. It's absolutely beautiful. The cathedral is located in an upscale residential neighborhood that is almost as impressive as the cathedral itself. Seriously, take a quick drive through the neighborhood and you'll see what I mean.
The cathedral is open to visitors during the day. Feel free to stop in if you have the time, but otherwise just seeing the exterior is worth the stop.
Bell Rock
Photo by Denise Farley from Unsplash
Finally, make your way to Bell Rock for your last stop before heading back to Scottsdale. There are a series of trails that loop around between Bell Rock and Courthouse Butte, both of which are pictured above.
The Bell Rock Trail is about 1.5 miles and is almost entirely flat making it suitable for just about anybody. No matter how far you go down the trail, the views are incredible from just about anywhere.
In fact, you get impressive views even from the parking lot. So if you're short on time just pull into the lot and park for a bit to enjoy the view, then head out on your way.
If you do have extra time though, head out down the trail for a bit. These rock formations are really impressive, especially up close.
Once you're done, you can head south on the highway back to Scottsdale.
I hope you've enjoyed this guide to an adventurous Scottsdale to Sedona day trip and that I've inspired you to visit Sedona. If you enjoyed this article please consider giving me a follow for more travel guides such as this one. As always, thanks for reading.