Photo by David Mark from Pixabay
The city of Cleveland, Ohio sits on the southern shores of Lake Erie and makes a perfect weekend getaway destination for those looking to travel a little closer to home this year.
The city is home to impressive music, art, and restaurant scenes that will keep you both inspired and entertained for the duration of your visit no matter how long you decide to stick around.
If you've never been to Cleveland before this guide will help you plan your first trip and ensure you have a fantastic time exploring the city. Let's get started.
Explore the outdoors at the Metroparks
Photo by Joe Capione from Unsplash
Start your day off early with a hike or bike ride in the city's Metroparks. The Cleveland Metroparks are made up of 18 different parks (referred to locally as reservations) in and around Cleveland.
There are even some parks that sit right along side Lake Erie giving you some incredible views to enjoy during your hike.
Across the various parks you'll find about 100 hiking trails, nature centers, lakes, play areas, and plenty more to explore during your visit. I recommend visiting the Cleveland Metroparks website for inspiration before you arrive.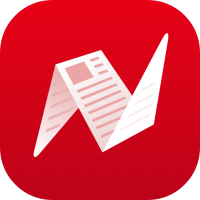 Visit the Rock n Roll Hall of Fame
Photo by James Smith from Pixabay
If you're a music fan you must make time for a visit to the Rock n Roll Hall of Fame located right on the shores of Lake Erie.
The Rock n Roll Hall of Fame is five stories of rock n roll history with access to the Hall of Fame, Legends of Rock, and a rotating collection of other exhibits.
Visitors currently have the opportunity to experience a Pink Floyd's The Wall exhibit showcasing the iconic band's infamous 1979 album.
The exhibit features a replica of the band's stage set up and design from their performance in Berlin in 1990. You will also learn about the band's inspiration for writing the album.
The Hall of Fame exhibit is found on level 3 with inductees organized by class year. There is also a feature exhibit showcasing the most recent class of inductees.
The Rock n Roll Hall of Fame is open daily. Tickets should be purchased in advance online.
Get lunch at the West Side Market
Photo by K. Grady 97 from Pixabay
After you've finished exploring the Rock n Roll Hall of Fame make your way over to the city's historic West Side Market for lunch.
The West Side Market is essentially a large indoor deli and produce market. You'll find all kinds of fresh fruits and vegetables, fresh meats, cheese, baked breads and pastries, fresh pastas, and more.
For lunch you can find freshly prepared foods like sandwiches, salads, and small plates.
Visit Cleveland's museums
Photo by David Mark from Pixabay
After lunch head out to visit some of Cleveland's many impressive museums. The city is home to a large collection of museums featuring everything from modern and contemporary art to science and natural history.
Some local favorites include the Cleveland Museum of Art, Cleveland Museum of Natural History, Museum of Contemporary Art, the Baseball Heritage Museum, and the International Women's Air and Space Museum.
Have a night out on the town
Photo by Wolfram Strachwitz from Pixabay
After your full day exploring the city, head out for a night on the town to try the city's best restaurants and bars.
For dinner consider stopping in at Il Rione for pizza, LJ Shanghai for Chinese noodles, or Rising Grill Korean BBQ for well you guessed it, Korean BBQ.
Afterwards, grab drinks at Velvet Tango Room for hand crafted cocktails or Platform Beer Co. for local craft beers.
I hope this guide to 24 hours in Cleveland has inspired you to book a trip of your own. If you enjoyed this article please consider giving me a follow for more travel guides such as this one. As always, thanks for reading.