Photo by Zauber Frau 1962 from Pixabay
Savannah Georgia is the perfect spring destination for those who love exploring historic cities and learning about American history.
The city is home to a Historic District officially designated a National Historic Landmark, dozens of parks, fabulous restaurants serving the best in southern cuisine, and of course plenty of rooftop bars for sipping cocktails overlooking the Savannah River.
If you've never been to Savannah before, this guide will help you find the best things to do during your first visit. I hope you have a fantastic time exploring the city.
Forsyth Park
Photo by Madskills from Pixabay
Start your day early in Savannah's Forsyth Park. You'll find Forsyth Park in the city's Historic District right in downtown.
This 30 acre park features the iconic and frequently photographed Fountain at Forsyth Park, along with paved trails, grassy play areas, a basketball court, tennis courts, and children's playgrounds.
An early morning visit provides the perfect opportunity to enjoy a peaceful walk without the crowds. You'll also be able to get nice photos just after sunrise.
After you've finished your walk head over to The Sentient Bean for breakfast and coffee. You'll find them right on the southern edge of the park on East Park Avenue.
Depending on the time of year, Forsyth Park also plays host to a variety of events and outdoor festivals featuring live music and art, including the city's annual jazz festival. There is also a weekly farmer's market on Saturday mornings.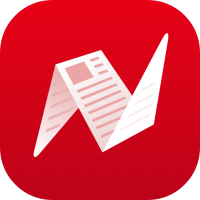 River Street
Photo by Stan Balik from Pixabay
After breakfast, make your way over to River Street which runs along the Savannah River.
River Street is where you'll find local boutiques, art galleries, restaurants, and bars. You'll find souvenir shops, clothing stores, bakeries, and more.
If you'd like to enjoy an afternoon cocktail stop into any of the rooftop bars overlooking the river.
As you walk down River Street keep an eye out for historical monuments. There are about a half dozen or so including The Old Harbor Light, Washington's Guns, The Olympic Yachting Cauldron, the African American Monument, the Anchor Monument, the Waving Girl, and the World War II Monument.
You'll find plaques with historical information near each of the monuments.
Savannah City Market
Photo by Aleks Marinkovic from Unsplash
The City Market is located just a few short blocks from River Street. This open air market features dozens of local shops selling everything from vintage clothing to paintings from local artists.
You'll also find plenty of food options including fine dining, baked goods, and cafes. There's even wine tasting if you'd like to sample some local wines.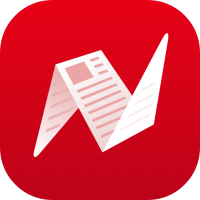 Historic District
Photo by Joshua Johnson from Unsplash
The Savannah Historic District is a National Historic Landmark one of the most fascinating parts of the city.
Many buildings and squares in the Historic District date back to the 18th century and to the time of the 13 colonies. The oldest building was built in 1734 and operates today as the Pirates's House, a local tavern and bar.
If ever there was a time to sign up for a guided walking tour, it's in Savannah. There are so many stories, and so much history to this area, it would be a shame to visit and miss the significance of the places you're visitng.
You'll find dozens of guided tours offered throughout the city. I recommend one of the historic walking tours and a ghost tour if you have the time.
While you're in the Historic District, be sure to stop by the Cathedral Basilica of St. John the Baptist. This Roman Catholic cathedral opened in 1873 and features French Gothic Architecture. It's absolutely beautiful and you definitely want to see it in person.
Tybee Island
Photo by Mary Martin from Unsplash
If you're looking to get out of the city for a while, head out to Tybee Island located about 25 minutes from the city center along the Atlantic coast.
Tybee Island is perfect for a little outdoor adventure. Visitors can go swimming, kayaking, hiking, and biking during their visit. You'll also find plenty of restaurants and shops there as well.
I hope this guide to 24 hours in Savannah has inspired you to consider booking a trip of your own. If you enjoyed this article please consider giving me a follow for more travel guides such as this one. As always, thanks for reading.