Photo by Jared Erondu from Unsplash
San Francisco is one of my favorite cities in the world, and I've been to a lot of cities.
I was fortunate to live in the Bay Area during my college years and spent most weekends in the city exploring one neighborhood after another.
While I'm aware San Francisco has its down sides, the homeless problem and cost of living for starters, It also has a lot going for it too.
At roughly 49 square miles, I love that San Francisco packs so much into such a small place.
Some of my favoirte things about San Francisco are its music scene, its restaurant scene, and its character. San Francisco can be a quirky place and its just so much fun to be there.
If you're planning your first visit, these 5 tips for visiting San Francisco will help ensure you have a good time. I hope you love San Francisco as much as I do.
1. Book a hotel in the city
Photo by Kae Ng from Unsplash
If you're coming to San Francisco to explore the San Francisco, then just book a hotel in the city. Yes, it's expensive but you'll save a lot of time and frustration versus having to commute back and forth everyday.
If you book a hotel outside the city you'll need to use either a car sharing service or public transportation to get to and from the city each day. Doing this, you'll end up spending quite a bit of money on transportation costs that you could have just put towards your hotel.
Keep in mind that if commuting to the city by car you'll have to deal with traffic and more time in a ride share vehicle the more expensive your ride.
Also, public tansportation in the Bay Area is not cheap. BART (Bay Area Rapid Transit), the city's subway system can actually be expensive depending on where you're going.
My point is, save yourself the wasted time and money and just find a hotel in the city. You'll be glad you did.
2. Don't rent a car if you don't have to
Photo by Itsawab from Pixabay
If staying in San Francisco, do not rent a car unless you absolutely have to. There are two primary reasons for this advice.
First, the overnight parking rates at San Francisco hotels are astronomical. Many hotels charge upwards of $70 per night just to park your vehicle.
Second, trying to find parking in San Francisco is not for the faint of heart. In fact, San Francisco is notorious for its lack of parking. In many cases you'll be driving in circles through residential neighborhoods waiting for somebody to leave.
We didn't even get into the traffic issue yet, but I think you get the idea.
Visiting San Francisco is just much easier and much less expensive without a car. To get around the city you can either walk or call an Uber for the short ride from place to place.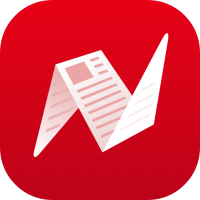 3. Research restaurants in advance
Photo by Meritt Thomas from Unsplash
San Francisco has one of the best food and restaurant scenes in the world. You will have no trouble at all finding good food here.
However, I recommend taking some time before you leave for your trip to find some fun places for meals while you're in town. Many of the city's upscale restaurants require reservations, and many are currently operating at reduced capacity.
So plan ahead for some of your nights out so you're not disappointed.
4. Dress in layers
Photo by Pexels from Pixabay
Temperatures in San Francisco can fluctuate greatly throughout the day or week.
As with anywhere, mornings and evenings will be cooler, but San Francisco can also get cold and windy unexpectedly.
The city sits along the water and is dotted with lots of hills, so weather in one part of the city may be different than that of another part of the city.
Dress in layers so you can adjust accordingly.
5. Plan to spend more than you think
Photo by Johann, Trasch from Unsplash
As I mentioned before when talking about hotels, San Francisco is expensive. While there are many ways you can plan and stick to a budget, just keep in mind that most things you purchase in San Francisco will be priced higher than in other cities.
These high prices can be found with food, cocktails, event tickets, entrance fees, and anything else you can think of. I don't say this to scare you off, I just want you to be prepared.
I hope you found these 5 tips for visiting San Francisco helpful in planning a trip of your own. If you enjoyed this article please consider giving me a follow. I post new city guides and travel tips on a monthly basis. As always, thanks for reading.