Photo by Juliana Malta from Unsplash
Las Vegas is a city known for its gambling, nightclubs, and large events.
Many first time visitors make the mistake of not leaving their hotel, or at least not leaving the Las Vegas Strip, but honestly there's so much more to do in Vegas.
As a Southern California resident I've been to Las Vegas dozens of times. Over all those visits I've learned a thing or two about how to have a good time in Vegas.
I put together this guide on the best tips for first time visitors to Las Vegas based on my own experience and hope you find it helpful in planning a visit of your own.
Please keep in mind that 2021 may bring a different travel experience due to modified operations and reduced capacity at certain establishments. Travel with a little patience and an open mind and you should be just fine.
1. Make hotel reservations early
Photo by Antonio Janeski from Unsplash
You'll want to book your hotel accommodations as soon as you know your travel dates. While there are literaly hundreds of hotels in Vegas and a rather high inventory of hotel rooms, there are also many factors that can cause the best hotels to sell out.
First and foremost, Las Vegas is a popular destination for everybody. It's not a regional hot spot. People from all over the country want to come to Vegas, so demand is high.
In addition, Vegas is popular for events and conferences. While 2021 may be different due to cancelled events, many hotels may be operating at reduced capacity this year, further limiting available inventory.
Finally, Las Vegas is a huge destination for sports fans. If there is a major sporting event going on, you can bet Las Vegas is going to be packed. This is even more true now that the city has its own NFL team.
Long story short, book your hotel room early to be sure you get the hotel you want and the room you want.
2. Don't visit in the summer
Photo by Tommy DLT from Unsplash
Try not to plan your Las Vegas vacation for the middle of summer. Las Vegas is a desert city and gets uncomfortably hot between June and August.
July temperatures in Vegas are often over 100 degrees. While that makes for a good excuse to spend the day at the pool, its not great weather for doing much of anything else.
While summer isn't the best choice for a Vegas vacation, it's great just about any other time of year. September through May is a great time to visit.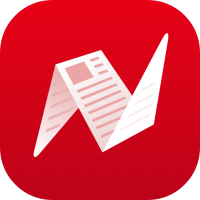 3. Explore outside of the strip
Photo by Jean-Philippe Delberghe from Unsplash
While it's undeniable there's plenty of entertainment to keep you busy on the Las Vegas Strip, you should still get out and explore the city more.
Outside of the Strip you'll find the popular Neon Musuem, the Mob Musuem, the Pinball Hall of Fame, Freemont Street and everyone's favorite Top Golf.
Both the Neon Musuem and Mob Museum are favorites of mine, just be sure to purchase tickets online in advance. For the neon musuem, plan your visit for around sunset so you can see the lights come on.
4. Set a budget and stick to it
Photo by Kaysha from Unsplash
So this should go without saying, but you should identify a reasonable budget for this trip and make sure you stick to it. If not for the whole trip, at least set a limit on what you're willing to part with in the casinos.
Due to the nature of gambling, many vacationers in Vegas return home with emplty wallets. You do not want to be caught chasing lost bets, that rarely ends well.
Set a limit large enough that you can have fun, but low enough that you're not stretching yourself too thin.
5. Take a day trip outside the city
Photo by Johannes Mandle from Unsplash
If you have the extra time, consider taking a day trip to the Grand Canyon, Red Rock Canyon, Hoover Dam, or Lake Mead.
All of these make fun day trips that you can make quite easily from Las Vegas. It's a great way to get two vacations out of one. Plus, it gives you a rest from the drinking and gambling.
Of these, the Grand Canyon is the furthest away, which is about a 4 hour drive. However, if you've never been to the Grand Canyon before, the drive time is absolutely worth it.
I hope these 5 tips for visiting Las Vegas are helpful when planning a trip of your own. If you enjoyed this article please consider giving me a follow. As always, thanks for reading.