Photo by Cody Board from Unsplash
Palm Springs makes the perfect spring break destination. It's well-manicured palm tree lined streets have been luring travelers from across southern California and beyond for decades.
If you've never been to Palm Springs before, you're in for a treat. It's got that quintessential Southern California vibe, but with its own unique charm.
If you're lucky enough to be planning your first visit, these tips for visiting Palm Springs will help ensure you have a fantastic time.
When planning a trip this year, be advised some experiences may be different due to limited operations or reduced capacity. Go with a little patience and an open mind and you'll be just fine.
1. Don't visit in the summer
Photo by Junjun Villapando from Pixabay
Palm Springs is truly a spring and fall destination. The summer months get way too hot to really enjoy the outdoors. This is a desert town after all, so July temperatures in the middle of the day frequently exceed 100 degrees.
Now, if you can stand the heat you're likely to find some great hotel deals, but if you're not looking to keep a low budget just stick to spring and fall. Midday highs during the month of May for example, tend to be in the 90s with cooler temperatures in the evenings around the 70s.
I don't recommend winter in Palm Springs because the temperatures get a bit too chilly to enjoy those fancy resort pools you booked your vacation for.
2. Pick a hotel with a great pool
Photo by Aran Mtnez from Unsplash
Make sure to select a hotel or resort with a great pool if you intend to spend a significant amount of time poolside during your vacation.
I say this because there are definitely some duds out there when it comes to hotel pools in Palm Springs. I won't call anyone out because I don't want to be mean, but when in doubt stick with the classics.
So what are the classics you ask? I would look at The Parker, The Saguaro, the Ace Hotel, or the JW Marriott. There are certainly many others, but I would begin your search there. Of this list, the most affordable option is The Saguaro.
As you're reading reviews be sure to consider the hotel's vibe. Some of these hotel pools have quite the party atmosphere with djs playing rather loud music. Can you tell I'm not in my 20s!
If you prefer a more relaxing poolside experience, be sure you choose accordingly.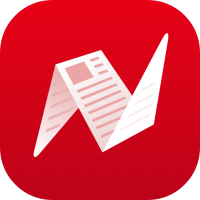 3. Book your hotel early
Photo by Oliver Dumoulin from Unsplash
If planning a spring or fall visit to Palm Springs, be sure to book your hotel as soon as you know your travel dates.
Hotels frequently sell out during the busy spring or fall travel season. This may be especially true this year if the hotels are operating at reduced capacity.
You'll also want to keep in mind that Palm Springs is a popular destination during area music festivals like Coachella and Stagecoach. These festivals usually take place in April though they have been cancelled for 2021.
4. Dress nicely
Photo by Andre Sebastian from Unsplash
I recommend planning your wardrobe in advance when traveling to Palm Springs. This is a town where people dress up so you may want to put in that extra effort to look polished.
I don't say this to suggest you have to dress over the top on your vacation, but I don't want you too feel frumpy when around others that went all out. I've certainly felt that way before and it's not fun.
Stylish rompers, a sun dress, or jean shorts and a cute top with sandals should cut it. Guys, you're on your own on this one.
5. Drink lots of water
Photo by Boxed Water is Better from Unsplash
Traveling to Palm Springs often involves a lot of day drinking in the midday sun, both things many of us don't expose ourselves to on a regular basis.
So when on vacation in Palm Springs, be sure to drink plenty of water throughout the day.
Also, keep an eye on your alcohol consumption. Drinking too much poolside during the day can put a damper on any evening plans. So drink alcohol in moderation during the day and keep yourself hydrated.
This advice goes for those of you participating in any strenuous activity outdoors as well. You'll want to bring plenty of extra water if you intend to go running or hiking during your visit.
I hope these 5 tips for visiting Palm Springs have helped you plan your upcoming trip. If you enjoyed this article please consider giving me a follow. As always, thanks for reading.