Photo by MB Louis from Unsplash
Located along Nevada's western border with California, Reno is a popular getaway destination for residents of the west coast.
The city is home to several casinos giving it a sort of mini Las Vegas vibe, but there's so much more to Reno. A lot more.
In fact, the city is in close proximity to beautiful hiking trails and mountains, it has a large Riverwalk District in its downtown, a vibrant art scene, and an abudnance of great restaurants.
Let's also not forget its a very short drive from gorgeous Lake Tahoe and all the adventure opportunities there.
After my own recent visit to the city, I put together this guide to 24 hours in Reno to help first time visitors plan their trip. I loved my time in Reno and hope you do as well.
Downtown Riverwalk
Photo by Manny Becerra from Unsplash
My favorite part of Reno is the downtown Riverwalk District. The riverwalk runs along the Truckee River and is lined with a paved trail for walking or running.
There is a ton of cool stuff to see and do along the riverwalk. You'll come across art installations, multiple parks, basketball courts, tennis courts, an outdoor movie theater, and even an ampitheater.
Just off the riverwalk you'll also have access to restaurants, wine bars, and cafes.
Those wanting to enjoy the water can try either kayaking or tubing. There are also a few beaches along the river if you want to go swimming.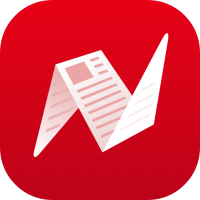 See the downtown murals
Reno is home to a vibrant art community and host to dozens of murals all over the city, many of which are located in the Downtown and Midtown neighborhoods.
In Midtown you'll find most of the murals on and around S. Virginia Street. You can see a Midtown mural map online or sign up for a guided tour.
You can also see a Downtown mural map online or sign up for a guided tour in there as well. The Downtown murals are mostly located near the Riverwalk District.
National Automobile Musuem
Photo by Victor Hughes from Unsplash
If you're looking for something unique to do while in Reno and you happen to be a fan of cars, you can pay a visit to the National Automobile Musuem.
You'll find the museum just east of the Riverwalk District along the banks of the Truckee River. The museum's mission is to collect and preserve the automobile for future generations while educating the public about their history and timeline.
The museum's vast collection of automobiles includes cars spanning back to the early 1900s. They also have a collection of vehicles previously owned by celebrities such as Elvis Presley, John F. Kennedy, John Wayne, and Frank Sinatra
The National Automobile Museum is open daily and advance tickets are not required.
Test your luck on The Row
Photo by Victor Hughes from Unsplash
You've gotta try your luck at the slots while in Reno.
Head down to The Row in the evening and check out some of the slots or table games. The Row reminded me of a very miniature version of Freemont Street in Las Vegas.
The Row consists of the El Dorado, the Circus Circus, and the Silver Legacy resorts and casinos. You'll find table games, slot machines, poker, bars, clubs, restaurants and live entertainment at each of the three casinos.
If you're not much of a gambler, I recommend sticking with the slot machines for an hour or two and then heading out on the town for dinner and drinks. You never want to get stuck at a casino for too long, but they are fun for an hour or two.
I hope you enjoyed this quick guide to 24 hours in Reno and that I've inpired you to plan a trip of your own. If you enjoyed this article please consider giving me a follow for more city guides like this one. As always, thanks for reading.