Photo by Eden Fite from Rock a Little Travel
Scottsdale is one of my favorite weekend getaway destinations mostly due to its excellent weather, but also because its got plenty of unique things to do.
Scottsdale is the kind of place you visit to relax, enjoy the sunny weather, and sip cocktails poolside.
If you've never been to Scottsdale before but are planning your first trip, these tips should help ensure you have a good time.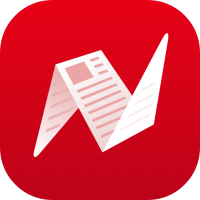 1. Visit during the spring
If at all possible, plan your first visit to Scottsdale for the spring time. Yes, this is the high season in Scottsdale and you'll pay a bit more for flights and hotels, but Scottsdale is so much fun in the spring.
Spring in Scottsdale is also when you'll have some of the best weather. By best weather I just mean that it won't be too hot to be outdoors, but it will be plenty warm enough to enjoy a day by the pool.
February and March are also the time that MLB's Spring Training is in town, so you'll get to experience the city when there's a lot going on.
All that being said, make sure you book your hotel early if you plan to visit during spring training. Many of the most popular hotels sell out this time of year.
2. Don't miss the hiking
Photo by Eden Fite from Rock a Little Travel
There are many opportunities to get outside and enjoy the weather in Scottsdale.
If you're into hiking, I recommend hiking Cambelback Mountain during your visit. This is a fun local kike with fantastic views of Scottsdale and the surrounding area.
The Camelback Mountain hike will take about three hours and is moderately difficult, but not hard.
You'll have to climb over some boulders here and there, but anyone in relatively decent shape should be okay to reach the top.
If you prefer an easier and flatter hike, the Double Butte Loop at Papago Park is a popular choice.
3. Find a hotel with a great pool
Photo by Eden Fite from Rock a Little Travel
One of the biggest reasons people love coming to Scottsdale is for all the big resorts with fancy pools. If you plan on spending a day or two poolside, be sure to choose your hotel wisely.
If you're looking to have a good time, you don't want to book a stay at a hotel with a run down pool without cocktail service.
Some of my local favorites are The Phoenician and The Scott Resort. I've also heard great things about The Hotel Valley Ho and the Andaz.
4. Plan a day trip
Photo by Eden Fite from Rock a Little Travel
If you have extra time in your schedule, take advantage of your proximity to other popular Arizona attractions.
A Scottsdale to Sedona day trip is my first recommendation if you've never been to Sedona before. You can see a lot with just a single day in Sedona and the drive is just two hours.
Other popular options around Arizona include Tombstone Arizona, Kartchner Caverns State Park, and Montezuma's Castle. The latter of which you can see on the drive to Sedona as well.
The drive to Kartchner Caverns is about 2 hours and 40 minutes, while the drive to Montezuma's Castle is about an hour and 45 minutes.
If you're undecided, go to Sedona. You will not be disappointed.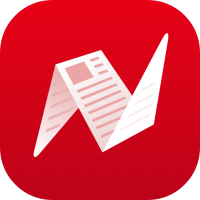 5. Plan ahead for the sun
Scottsdale is a desert town so plan to be exposed to the sun and heat during your visit, especially if you're visiting in the spring, summer or fall.
You should bring clothing comfortable to wear in warm weather and maybe a light jacket for the evenings.
Be sure to bring (and wear) plenty of sunscreen. You'll also want a sunhat if you plan on spending significant time outdoors or by the pool.
Try to keep aerobic or strenuous outdoor activities limited to early mornings or late evenings when the temperatures are a bit cooler.
I hope you've enjoyed these 5 tips for your first visit to Scottsdale and that I've helped inspire you to plan a trip of your own. If you enjoyed this article please consider giving me a follow. As always, thanks for reading.