Photo by Eden Fite from Rock a Little Travel
If you've never been to Billings Montana before, you're in for a pleasant surprise. Billings is truly amazing.
With an abundance of outdoor adventure opportunities, fantastic local restaurants, and some of the friendliest people you'll ever meet, you're practically guaranteed to have a good time.
I visited Billings as part of a travel conference before the you know what happened, and had an incredible time and made a whole bunch of great memories.
I put this guide together based on my own experiences during that trip. I hope you find these tips helpful in planning a future visit of your own.
1. Talk to the locals
My first and most important tip is to talk to the locals. The locals in Billings are some of the most friendly and welcoming people I've ever met in my travels. Trust me, I'm not just saying this.
When I traveled to Billings I was traveling solo so I found myself exploring the city alone for the most part. Just about everywhere I went I ended up in long conversations with business owners or other customers.
In some cases I even had business owners showing me around their business, sharing samples, telling me stories about the city, and even enjoying a bottle of wine with me.
Seriously, all you need to do is say hello, and you'll be on the way to making a new friend.
Also, this should go without saying, but if you find yourself in a conversation with a local, be sure to ask for recommendations on what you should do during your visit and where to eat.
Locals anywhere always know the best spots.
2. Get outside
Photo by Eden Fite from Rock a Little Travel
The real magic of Billings, and Montana for that matter, lies in the outdoors. The entire state is absolutely beautiful.
During your visit be sure to spend the majority of your time outside. My own favorite things to do in Billings are to visit the Pictograph Caves, Lake Elmo State Park, the Yellowstone River, and The Rimrocks.
If you can time it right, save The Rimrocks for the evening. It's the perfect place to watch the sunset over the city.
Once the sun goes down, you can enjoy dinner and drinks in downtown Billings.
3. Visit the breweries
Photo by Paul Brennan from Pixabay
Billings is home to quite an impressive craft beer scene with several breweries located within walking distance of each other in downtown.
You'll find a map of the breweries in Billings at the Billings Brew Trail website, there's also one distillery as well.
My personal favorite was Last Chance Pub and Cider Mill. Not only because I am a big fan of ciders and theirs were delicious, but their food is also really good. I recommend saving this one for dinner time so you can try their menu.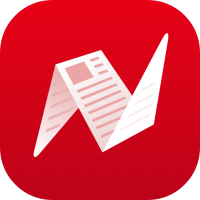 4. You'll want to have a car
It's not that Billings is all that big of a city, but the things you'll want to see are fairly spead out.
Having your own car will give you the freedom to explore on your own and come and go as you please. Plus, driving around Billings is easy, the roads are well maintained and there's almost no traffic.
As an added bonus, like I said before, Billings is beautiful. You'll enjoy driving around Billings and Montana even if just to view the senery.
If you really want to explore Billings without a vehicleyou can use a ride share service to get from place to place.
Just keep in mind it may take your driver a while to get to you if you're out exploring one the of the big parks outside the city.
5. Try a new activity
Photo by Eden Fite from Rock a Little Travel
Take advantage of your time in Billings by trying a new activity you wouldn't have the opportunity to do at home.
Fly fishing is a popular activity in the area and your trip to Billings is the perfect chance to give it a try. You can find equipment rentals and even guided fly fishing tours if you'd like to give it a shot.
If fly fishing is not your thing, consider canoeing, kayaing, paddle boarding, rock climbing, or horseback riding, all of which are available in and around Billings.
Either way, just get out there and have some adventures.
I hope you enjoyed these 5 tips for your first visit to Billings and that they are helpful in planning a trip of your own. If you enjoyed this article please consider giving me a follow. As always, thanks for reading.