Photo by David Mark from Pixabay
As someone who has lived in Southern California for the past 20 years, I've visited San Diego more times than I can count.
San Diego is one of my favorite cities, mostly due to all the fun things to do, but also because I just like the people.
San Diego has a noticably different cultue than other large cities in the state, and I think that's at least partly due to its excellent weather and abundance of beautiful and swimmable beaches.
As a first time visitor San Diego is easy to love and I'm sure you're going to have a terrific time. To help you plan your trip, I put together these 5 tips to help you plan your visit.
1. Plan to explore different neighborhoods
Photo by Eden Fite from Rock a Little Travel
There's a lot of diversity in San Diego and the best way to experience that as a traveler is to visit the city's local neighborhoods.
One of my favorite nieghborhoods is Old Town San Diego, where you can explore historic buildings, sample some of the best Mexican cuisine in the city, and even take a ghost tour.
I also recommend a visit to Barrio Logan to see the murals in Chicano Park and grab lunch at local favorite Barrio Dogg.
In the evenings you can grab dinner in Little Italy at one of the many outdoor dining areas in the neighborhood. Afterwards, head over the famous Gaslamp Quarter for drinks to end the night.
2. Don't miss the beaches
Photo by Frank McKenna from Unsplash
Take advantage of your time in San Diego to enjoy some of California's best beaches. San Diego is lined with excellent choices all up and down its coast.
Oceanside, Coronado and La Jolla are popular options, but there are dozens more. Take a drive along the coast and see what you find.
If you're into surfing, paddle boarding or body boarding, San Diego is perfect for that too. You'll find businesses renting equipment near most of the city's beaches.
If you happen to have a dog with you, you're in luck because San Diego has dog friendly beaches too.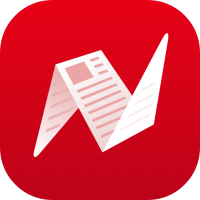 3. Plan your visit for spring or fall
Photo by Yulia M from Unsplash
As with just about any major city, I always recommend planning your visit for spring or fall. This way you'll avoid the majority of the crowds that typically visit during the summer months.
If you visit in late spring or early fall you'll still have that summer weather, but you'll actually be able to find a spot in the sand and a place to park your car without too much hassle.
Plus, prices for just about everything travel related are generally lower in the spring and fall. This is especially true for airfare and hotels.
San Diego's hotels are at peak prices from June to August. This means you will end up paying up to double or even triple the cost for a room as opposed to booking in the shoulder season in the spring or fall.
You'll generally find even better deals in the winter months as long as you avoid major holidays and don't mind a little of rain and cooler temperatures.
4. Avoid driving during rush hour
Photo by Stephen Leonardi from Unsplash
When planning out your day in San Diego, do your best to avoid having to drive during afternoon rush hour. You'll save yourself a lot of time and frustration if you plan ahead for this.
Afternoon rush hour in San Diego is from about 3:30 p.m. to 6:30 p.m., though I'm sure some locals may argue this range should be longer.
So try to be in one place between these hours so you can just enjoy your visit and not worry about getting stuck in traffic for two hours.
In the event you do have to get somewhere, try to position yourself to be close by to minimize your time on the road.
5. Leave time for the adventure
What I mean by this is don't overbook your time. As you explore the city you'll likely come across new things you want to see or do. If you leave some gaps in your schedule, you'll be able to adjust your itinerary to accomodate whatever comes up.
Plus, this will also lead to a more relaxed vacation and a better time overall.
I hope you've found these tips for visiting San Diego helpful in planning a visit of your own. If you enjoyed this article please consider giving me a follow. As always, thanks for reading.