Photo by Monty Lov from Unsplash
San Diego is one of my favorite cities on the planet and a wonderful place to live if you're lucky enough to be moving here.
The city is blessed with beautiful weather, tons of unique attractions and things to do, an impressive food and restaurant scene, not to mention the really cool people you'll get to call your neighbors.
So if you're thinking of moving to San Diego and wondering if it's right for you, here are just a few things you may wish to consider.
1. Beautiful weather
Photo by Leslie Yu from Unsplash
Well I've got to start with the obvious. San Diego has the best weather in the state, maybe even the United States.
San Diego is blessed with mostly sunny skies year round and average temperatures in the 70s and 80s. Sure, the winter months get a bit gray and cold, but for the most part you've got clear skies.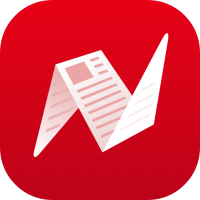 2. There is so much to do
Photo by Frank McKenna from Unsplash
There are so many unique and fun things to do in San Diego, no matter what you're into you should have no trouble keeping yourself entertained.
Some of my own favorite things to do are visiting Old Town for lunch, spending an afternoon in La Jolla or Balboa Park, and enjoying cocktails in the Gas Lamp in the evening.
Those that perfer to be more active can take up surfing, running, cycling, rock climbing, diving, paddle boarding, or any other number of outdoor and indoor activities.
This city is also host to hundreds of events throughout the year, including everyone's favorite ComicCon. Not to mention a vast amount of live concerts, theatre performances, art openings, festivals and more.
3. San Diego has great restaurants
Photo by Eden Fite from Rock a Little Travel
Sure, you can say just about any city has great restaurants, but San Diego really goes above and beyond.
Of course you have the stand out Michelin star restuarants like Addison and Solare, but what I'm really talking about are the local neighborhood favorites.
My favorite local neighborhood spots are Chris's Liquor in Ocean Beach and Rocky's Crowne Pub near Crown Point, but there are so many more. Ask any local for their favorites and you're sure to hear a very long list.
If you want a really fun dining experience with great food and a fantastic sunset view, check out the Bali Hai. It's perfect for special occasions, or just any day really.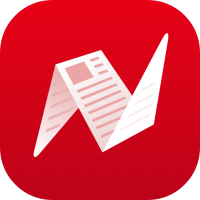 4. San Diego is very dog friendly
Photo by Eden Fite from Rock a Little Travel
If you're a dog owner, you're likely aware that some cities are harder than others when it comes to having a dog.
If you love dogs and live in San Diego, you're in luck. Not only does the city have a dog friendly culture, you'll find many hotels, restaurants, and other businesses allow dogs on site.
The city also runs many dog friendly beaches and parks. Even their baseball stadium, Petco Park is pet friendly, as the name would imply.
Many businesses even go out of their way to encourage customers to bring their pets along offering special snacks for dogs, dog beds, water bowls, and pet friendly seating areas.
5. San Diego has the best beaches in California
Photo by Ameer Basheer from Unsplash
If you've spent any time traveling along the coast of California, you'll quickly realize San Diego was blessed with the best beaches in the state.
Now that's not to say California's central and northern coast don't have beautiful beaches, they absolutely do. They just aren't the best for swimming.
So if yo like swimming in the ocean, surfing, and body boarding, you're going to love San Diego's beaches.
Some of my favorite's are in La Jolla, Coronado, and Oceanside.
I hope you've enjoyed this short guide to the top 5 things you'll love about living inSan Diego. If you enjoyed this article please consider giving me a follow. As always, thanks for reading.