Photo by Eden Fite from Rock a Little Travel
Barrio Logan is the perfect destination for visitors wanting to experience one of the best neighborhoods for street art on the West Coast.
The neighborhood is also home to a rich history of art, culture, and activism.
During a recent visit to San Diego, I spent a quiet day wandering through the streets of Barrio Logan.
What I found was a friendly and welcoming community eager to show off their neighborhood to curious visitors.
If you've never been to Barrio Logan before, I hope this guide to my top 5 favorite things to do will help inspire a visit of your own.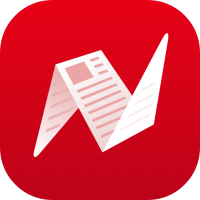 1. Grab a coffee at Por Vida
Por Vida is a locally owned coffee shop brewing locally sourced coffee along with Mexican inspired lattes and lemonades.
Some of their most popular items include the Horchata Latte, Mexican Mocha, and the Spicy Mango Lemonade. During my visit I ordered the Horchata Latte and loved it. Get it iced if you're visiting on a hot day.
The cafe also has a small retail section where they sell gifts. They also have a gallery and host Open Mic night every Thursday.
Be sure to check their website to confirm these events are still happening, they may be on hold until a later date.
2. Chicano Park
Photo by Eden Fite from Rock a Little Travel
Historic Chicano Park is a large open space with a children's play area, picnic tables, and a gazebo. This park is spread out over seven and a half acres below the on-ramps for the 5 freeway and Coronado Bridge.
This lively neighborhood park is also home to the largest collection of Chicano murals in the world and is the neighborhood's biggest attraction.
On any given day, you can see children playing and families gathering to celebrate birthdays and other special occasions.
Due to the remarkable hsitory of Chicano Park, it was designated a National Historic Landmark in 2016, a move that not only protects the park but preserves its vibrant history as well.
I recommend visiting Chicano Park during the day so you can see all the colorful murals, each depicting images of historical events and Chicano culture.
3. Visit La Bodega Gallery
Photo by Rock a Little Travel
La Bodega Gallery is located in the heart of Barrio Logan just a short walk from Chicano Park.
The gallery shows art from both new and established artists with a rotating collection. They also host local community events. Be sure to check their schedule to see what's coming up.
A quick note, La Bodega Gallery was recently in the process of moving to another location. Be sure to check their website prior to your visit to ensure they have reopened.
4. Barrio Dogg
Photo by Eden Fite from Rock a Little Travel
Perhaps my favorite part of my visit to Barrio Logan was my stop at Barrio Dogg for lunch.
They serve Chicano comfort food in the form of street style hot dogs, fries, elote, fideo, aguas frescas and more. The El Pueblito with fried onions, fresh pomegranate and smoked paprika sesame seeds was outstanding.
As for sides, order the elote and a side of fries. Both were delicious.
Next to the great food, the best part of Barrio Dogg is the friendly staff. When we told them it was our first visit they all in explaining their menu, told us their favorites, and made perfect recommendations.
Seriously, leave room for lunch or dinner at Barrio Dogg while you're in the neighborhood. You'll be glad you did.
5. Border X Brewing
Photo by Eden Fite from Rock a Little Travel
Border X Brewing is a local brewery serving Mexican inspired craft beers and makes the perfect stop at the end of the day. Here are a few standouts on rotation:
Blood Saison – Beer inspired by the Mexican drink Jamaica
Gran Jefe – A traditional German wheat beer
Horchata Golden Stout – Featuring hints of vanilla bean and cinnamon sticks
Abuelita's Chocolate Stout – With a cinnamon and chocolate aroma
You'll definitely want to try more than one, Blood Saison is my favorite.
I hope you've enjoyed this short guide to my top 5 favorite things to do in San Diego's Barrio Logan and that I've inpired you to plan a trip of your own.
If you enjoyed this article please consider giving me a follow. As always, thanks for reading.