Photo by Peter Thomas from Pixabay
Old Town has always been my favorite neighborhood in San Diego. I love the historic buildings, fantastic food, and haunted history.
I think it's the perfect place to end up after a day out exploring the city. You can walk around, grab dinner, and of course, enjoy a few cocktails at one of the many restaurants and bars dotting the neighborhood.
If you've never been to Old Town San Diego before, this quick guide to my top 5 favorite things to do will help you plan your visit.
I hope you love Old Town as much as I do.
1. Go shopping
Photo by Eden Fite from Rock a Little Travel
There are dozens of locally owned unique shops in Old Town San Diego. You'll find local boutiques selling everything from textiles to ceramics to candy.
If you're looking for knick knacks or souvenirs, head over to Old Town Market. You'll find plenty of affordable options to choose from.
My personal favorite stop in Old Town is the wine shop. At Rose's Tasting Room you can sample local wines and pick up a bottle to take home with you. If you're not a fan of wine don't worry, they sell beer too.
2. See a show at the Cygnet Theatre
Photo by Eden Fite from Rock a Little Travel
While events are currently postponed at the Cygnet Theatre, you can definitely keep this one in mind for later.
The Cygnet is a fun venue where you can see anything from Spamelot to Shakespeare. The shows tend to be lively and fun and are well worth the low cost of admission.
The theatre itself is quite small, seating less than 250 people, so you'll feel almost as if you're part of the show.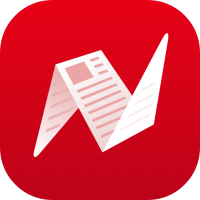 3. Visit the Whaley House Musuem
Photo by Eden Fite from Rock a Little Travel
The Whaley House is considered one of the most haunted house in America. It also has an absolutely fascinating history, which you can learn all about during one of their guided tours.
To give you a general idea, several family members died there, some of whom did not die of natural causes. The home was also believed to have been built on a former graveyard, so there are lots of stories of ghosts and spirits all around the Old Town area.
Today, the Whaley House is believed to be haunted by the Whaley family. There are even frequent reports of unexplained events and strange noises.
4. El Campo Santo Cemetery
Photo by Eden Fite from Rock a Little Travel
If the Whaley House wasn't spooky enough for you, walk on over to El Campo Santo Cemetery.
The cemetery dates back to 1849 and is the final resting place for 477 people. The cemetery used to be much larger, but a horse-drawn streetcar line was built right through the cemetery.
As a result of the street car line construction, grave markers now dot the streets in an attempt to acknowledge the bodies buried below the surface.
El Campo Santo Cemetery is also rumored to be haunted which makes a visit here all the more fun. The cemetery remains open after dark, so feel free to walk around at night, if you're not too scared.
5. Casa de Reyes
Photo by Eden Fite from Rock a Little Travel
I always like to end my night in Old Town San Diego at Casa de Reyes. I love sitting on their outdoor patio with the colorful string lights and listening to the live music from the stage next door.
Located right in the heart of the neighborhood, you'll find something on the menu for any time of day.
My favorite thing to order here is the fajitas, they're fantastic. I also love their jalapeno margaritas, they're the perfect blend of spicy and sweet.
I hope you've enjoyed this short guide to my Top 5 Favorite Things to Do in Old Town San Diego and that I've inspired you to take a trip of your own.
If you enjoyed this article please consider giving me a follow. As always, thanks so much for reading.