Photo by Tanner Boriack from Unsplash
Nashville, a city lovingly referred to as Music City, is the home of country music, but that's not all.
Nashville is also home to a lively restaurant and bar scene, dozens of worthwhile musuems, an impressive street art scene, and so much more.
I personally come to Nashville for the music and food, while also seeking a dash of country music history.
Of course, let's not forget the craft cocktails while we're at it. Nashville has some stand outs in their bar scene you certainly don't want to miss.
So with music, food and drinks on our mind, let's see what we can get into with just 24 Hours in Nashville, shall we?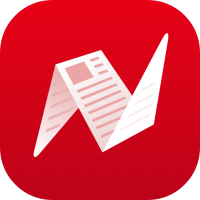 Explore the Country Music Hall of Fame
Let's start our day off with some serious country music history. They open at 9:00 a.m., so plan to arrive around that time.
The Country Music Hall of Fame is located right in the heart of Nashville just a short walk from the Johnny Cash Musuem and Ryman Auditorium.
Visitors to the Country Music Hall of Fame will learn about the hsitory of country music through its vast collection of records, photographs, posters, videos, and recordings.
The musuem also features a rotating collection of exhibits featuring both hisjtoric and current events.
The list of current exhibitions includes American Currents: State of the Music, The Station Inn: Bluegrass Beacon, Brooks and Dunn: Kings of Neon, and many more.
There's a lot to see here, so take your time. Just don't forget you've got a lot more of Nashville to see just outside their doors.
See the street art and murals
Photo by Katy Anne from Unsplash
After you've had your fill of music history, let's check out the city's art scene.
In recent years, Nashville has developed quite the street art scene. Colorful murals now dot the city, many of which make for great photo backdrops.
If you want to see a bunch of murals in a short time, make your way over to the Arts District or near 12th Avenue.
Those looking for a more immersive experience can also join a guided street art tour led by locals. This way you can learn a little about the history of Nashville and their street art scene at the same time.
Some of these tours are combined with a food tour as well if you want to have a really good time.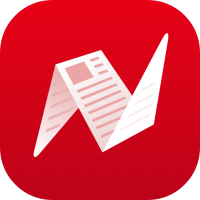 Walk along 12th Avenue
When you're ready for lunch, head over to 12th Avenue.
12th Avenue in Nashville is where you'll find many of the city's best restaurants and bars. You'll also find trendy local boutiques here like Draper James, actress Reese Witherspoon's clothing shop.
If you're hungry, both MafiaOza's and Josephine come highly recommended. MafiaOza's serves New York style pizza while Josephine serves upscale American cuisine.
After lunch, feel free to do a little shopping or visit the murals in the area.
Go see live music
Photo by Chad Morehead from Unsplash
In the evening, you'll not want to miss your chance to see live music.
If you're a country music fan, you must plan to attend a show at the Grand Ole Opry during your visit to Nashville.
The Grand Ole Opry has a storied history, dating back some 95 years. Some of the greatest musicians of all time have played on their stage including Johnny Cash, Loretta Lynn, and Dolly Parton to name just a few.
You can view the Opry's calendar and purchase tickets online via their website. You'll definitely want to plan ahead if you intend to catch a show at the Opry as events often sell out.
If the Grand Ole Opry doesn't have a show you want to see, you can also check out the Ryman Auditorium, or any one of the many small music venues around the city.
Seriously, there are hundreds of music venues in Nashville so you're bound to find something you like on any given night.
End the night with cocktails
Photo by Ralph Kayden from Unsplash
After you've finished exploring the city and taking in some local country music, wind down at one of Nashville's best bars.
You'll obviously have an abundance of options depdning on the vibe you like but I have a few recommendations as well.
As a huge fan of tiki style cocktails, I recommend Chopper Tiki. Here you'll find hand-crafted authentic tiki style drinks served with style.
If tiki style drinks are not your thing, you can also check out Old Glory, Attaboy, or the Fox Bar and Cocktail Club.
I hope you've enjoyed this short guide to 24 Hours in Nashville and that I've inspired you to plan a visit of your own. If you enjoyed this article please consider giving me a follow. As always, thanks for reading.