Photo by David Mark from Pixabay
Milwaukee is a lively and fun city located on the shores of Lake Michigan at the southern end of Wisconsin.
Despite being a large metropolitan city and just 90 minutes from Chicago, Milwaukee is not often thought of as a tourist destination.
That being said, the city has plenty to offer those willing to give this unique destination a shot.
Having grown up in Wisconsin myself, Green Bay to be specific, I've had the pleasure of taking many trips to Milwaukee with friends over the years.
The purpose of this quick city guide is to share some of my own favorite things to do in Milwaukee for those short on time or just in town for a day or two.
I hope you enjoy your visit to the Milwaukee.
Milwaukee Art Museum
Photo by Hans Braxmeier from Pixabay
The Milwaukee Art Musuem holds over 30,000 works of art, making it one of the largest art musuems in the entire world.
The museum has over 40 galleries spread out over four floors with collections ranging from antiquity to present day. You'll find pieces from the likes of Monet, Picasso, and Warhol, just to name a few.
Exhibits rotate throughout the year, so you can always see something new even if you've been before. Be sure to purchase your tickets online in advance as capacity is currently reduced.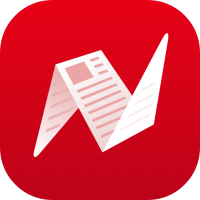 Milwaukee Public Market
Photo by David Mark from Pixabay
If you're looking for the perfect spot near downtown to get lunch and sample local cuisine from area restaurants, look no further than the Milwaukee Public Market.
You can wander around the various stalls and sample all kinds of foods and drinks. They have everything from cheese and sausage to pizza to Thai cuisine to chocolates and beer.
I recommend ordering small dishes from the various vendors and sampling as much as you can. Don't forget the beer.
Miller Park
Photo by Eden Fite
If you're a baseball fan or sports fan, you'll want to try and catch a Milwaukee Brewers game at Miller Park.
The MLB season runs from about March to October, so get tickets to a game if the Brewers are in town during your visit.
The atmosphere inside Miller Park is lively and fun during the games. They even have sausage races with guys in sausage costumes that run around the field in between innings.
There is also the team's mascot Bernie Brewer, that goes down a giant twisty slide when the home team hits a homerun. It's one of the most fun ballparks in all of baseball, in my opinion.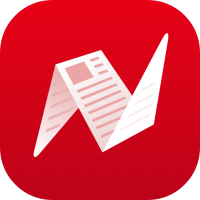 Veteran's Park
Veteran's Park is the perfect place to go if you want to spend some time outdoors. This beautiful city park sits along the shores of Lake Michigan.
Visitors to the park can enjoy hiking, biking, paddle boarding, kayaking and more. There's even a kite store in the park so you can fly a kite in the large grassy area by the water.
During the warmer months, the park hosts events such as the annual 4th of July fireworks show and the Air and Water show.
Milwaukee RiverWalk
Photo by Allan Haas from Pixabay
In the evening when you're ready for dinner and drinks, head into downtown to the popular Riverwalk.
The Milwaukee RiverWalk is a 3.7 mile paved walkway along the Milwaukee River in downtown Milwaukee.
Along the RiverWalk you will find restaurants, breweries, public art exhibits, and statues. Those that want to get out on the river can do so by renting a kayak or taking a river cruise.
The breweries along the Riverwalk are known to have good food, so this is the perfect place to enjoy a casual dinner while sampling local beers.
I hope you've enjoyed this short guide to 24 Hours in Milwaukee and that I've helped inspire you to take a trip of your own.
If you enjoyed this post please consider giving me a follow. As always, thanks so much for reading.