Photo by Carlos Charles from Pixabay
Having lived in Southern California for the last 20 years, just about everybody I know has been to Las Vegas more times than they can count, myself included.
Luckily, there is so much to do in Las Vegas that you can enjoy a completely different experience each time you visit.
So whether you've never been, or you've been a hundred times, hopefully there is something new on this list for you to try.
Either way, it's Vegas so I'm sure you're going to have a good time.
1. Breakfast Buffet
Photo by Free Photos from Pixabay
Vegas is well known for its many buffets. No matter which hotel you stay at, you're likely to find a buffet somewhere on the ground floor.
Quality varies depdning on your buffet of choice and prices generally range from $25 to $60 per person.
For these prices you'll definitely want to arrive hungry and plan for this meal to cover both your breakfast and lunch. Believe me, you won't be hungry for a while after leaving a Vegas buffet.
Higher end buffets can be found at the Wynn and Caesar's Palace. More moderately priced, but still high quality buffets can be found at the Cosmopolitan and Rio. There are dozens of others as well.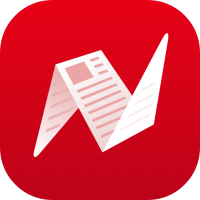 2. Drinks by the pool
Photo by Engin Akyurt from Pixabay
After you've had a little time to digest your massive buffet breakfast, head down to your hotel pool.
Most hotels on the strip have a pool with a bar so you can enjoy drinks poolside in the afternoon. Most also offer appetizers and snacks as well.
If you have a larger group consider renting a cabana. The cabanas usually come with plenty of seating, a fan, water, soft drinks, and a dedicated server if you'd like to order food or alcohol.
If you're visiting during the high season from January to April or near a major holiday, plan to secure your spot by the pool early. They are often all claimed by late morning.
3. Walk the strip
Photo by Duke Ng from Pixabay
You can't come to Vegas without walking the strip at least once. It's a long, hot walk, but you've gotta do it anyway.
I like to walk the strip in between playing slot machines at the various casinos along the way. If I'm feeling really crazy, I'll sit down at a blackjack table and try my luck there too.
Whether you elect to gamble or not, be sure to grab a drink to take along with you. Public drinking is welcome in Vegas, so you might as well join the party.
4. Play the slots
Photo by Stokpic from Pixabay
If you've never gambled before, I recommend starting out on the slot machines. They are both fun and addicting, but are a great way to stretch your playing time if you're on a budget.
You'll find penny slots at most casinos, so you don't need large amounts of cash to enjoy yourself.
I usually play the penny slots for a while then work my way up to the quarter slot machines, then on to the table games. Either way, do what is fun for you, but do keep to your budget. Never chase lost money.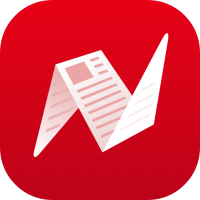 5. Visit the Neon Musuem
Photo by 15299 from Pixabay
The Neon Musuem is a fun place to visit when you're looking for something new to see and do outside of the casinos.
Visitors can take photos with the various signs and will learn about the hsitory of neon signs and their importance to the city of Las Vegas.
General admission to The Neon Musuem is $20 or $28 for a guided tour. You'll want to purchase your tickets online in advance due to limited capactiy due to the pandemic.
6. Visit the Pinball Hall of Fame
Photo by Eden Fite
If you're a fan of pinball, you're going to be very excited to hear that Las Vegas is home to the Pinball Hall of Fame.
The Pinball Hall of Fame is a cross between a giant arcade and video game musuem. They have hundres of new and vintage pinball machines that you can play.
This is a fun and affordable place to spend a few hours in the afternoon especially if you have kids.
The Pinball Hall of Fame is currently located off the strip on Tropicana Avenue. They are in the process of building a new location on the Strip, which is set to open this summer.
7. Frankie's Tiki Room
If you're like me and you like to end your night with some stiff tropical drinks, make your way over to Frankie's Tiki Room.
Frankie's is a Vegas institution and one of the best tiki bars on the planet. Just be careful, the drinks are strong and will sneak up on you.
I hope you've enjoyed this quick guide to 24 Hours in Las Vegas. If you enjoyed this post please consider giving me a follow. As always, thanks for reading.