Photo by Casey Homer from Unsplash
Washington DC is one of the most popular destinations for tourists in the United States.
There is tons to see and do including visiting local musuems and national monuments, exploring federal government buildings, and learning about how our democracy works and getting to see it in action.
No matter your interests, you'll find something in Washington DC to keep you busy.
I put this short itinerary together based on the highlights from my own recent visit. As always, use this city guide for inspiration, then plan a trip based on your own interests.
Above all else, I hope you enjoy your visit to Washington DC.
Please note, some attractions in Washington DC such as musuems on the National Mall remain closed due to the Covid-19 pandemic. You may use this itinerary to inspire future travels. Be sure to call ahead or visit relevant websites for up to date information on hours and openings.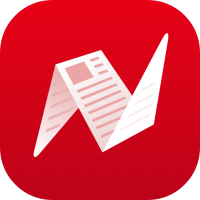 Lincoln Memorial
Photo by Ann Dixon from Pixabay
I love to start my tour around Washington DC on the steps of the Lincoln Memorial. Here you can learn about, and reflect on, the life of the 16th President of the United States.
If you can, plan to arrive right around sunrise. The light is beautiful at this time of day and you'll most likely have the place to yourself. Spend some time enjoying a peaceful morning and watching the sunrise, it really is quite an impressive memorial if you've never been before.
From the front steps of the Lincoln Memorial you'll have a picture perfect view of the Lincoln Memorial Reflecting Pool and Washington Monument. I like to sit on the steps and just enjoy the view for a while before heading off to explore more of the area.
After you've enjoyed a few peaceful moments having the Lincoln Memorial all to yourself, make your way down past the reflecting pool over to the National Mall.
National Mall
Photo by David Mark from Pixabay
The National Mall is home to over 100 memorials and monuments dedicated to important people and events in our nation's history.
Spend at least an hour or so walking around and exploring the various exhbiits and memorials.
I recommend visiting the Thomas Jefferson Memorial, the Korean War Veteran's Memorial, the Martin Luther King Jr. Memorial, the Vietnam Veteran's Memorial, and the World War II Memorial just to name a few.
This is a great way to use your time while you're waiting for some of the local musuems to open later in the morning.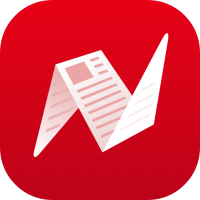 Visit the musuems
You can't leave the National Mall without stopping into at least a few of the local musuems. The National Mall is home to some of the best musuems in the United States, so don't miss your opportunity to visit a few.
Some of my favorites are the National Air and Space Musuem, Musuem of Natural History, Musuem of American History, and the National Gallery of Art. These are just a few, there are many more.
The best part about the musuems on the National Mall is that they are all free. So pop in and out of a few throughout the morning and early afternoon.
Capitol Tour
Photo by Francine Sreca from Pixabay
For first time visitors to Washington DC, I recommend taking a capitol tour during your visit. These tours are informative and give you the opportunity to see areas of the building you wouldn't normally have access to.
You'll also get to learn interesting facts about the buildings, their history, and hopefully a little more about how our goernment works.
If the capitol tour doesn't sound all that intersting to you, there are other tours available around the city that are also worthwhile. You can find tours of the White House, Supreme Court, along the National Mall, and throughout the various neighborhoods in the Washington DC area.
If you're really not all that into politics and government, you can even join a Washington DC food tour instead.
Georgetown
Photo by Eden Fite
After you've had your fill of government buildings for the day, make your way over to Georgetown in the evening.
Georgetown is of course home to the famous presitigous university of the same name, but there's so much more to see and do in Georgetown.
I spent a day wandering around Washington Harbor and the C and O canal. From there I made my way over to the infamous Exorcist steps and on to see the Georgetown campus. It's absolutely beatiful and worth the short walk to visit.
The neighborhood near Georgetown University is also beautiful. I visited during the fall, so I enjoyed walking through the local neighborhoods enjoying all the fall colors.
Once you're finished exploring the neighborhood, find a spot for dinner and drinks. Georgetown has an abundance of upscale dining options. I'm a sucker for good Italian, so I selected Filomena during my visit. It was excellent, in case you were wondering.
I hope you've enjoyed this short city guide to Washington DC and that you are inspired to plan a visit of your own. If you enjoyed this post, please consider giving me a follow.
Thanks for reading.