Photo by Parsons Villas from Pixabay
I've visited Scottsdale just about every spring for the past several years and just love this sunny desert town.
I first started visiting Scottdale as part of an annual mother daughters trip my mom and sister and I take each year. However, I've found myself returning more often over the years on my own since I love the area so much.
Scottsdale is perfect for a romantic weekend getaway, a girlfriend getaway, or even a solo getaway. It's hot and sunny all year long (for the most part), so come anytime.
You'll find there is plenty to do in Scottsdale to keep you busy, whether you plan to stay for a weekend or several days.
I put together this quick guide to 24 hours in Scottsdale for those of you short on time but wanting see the main highlights. I hope you love Scottsdale as much as I do.
1. Hike Camelback Mountain
Photo by Justin Bartels from Canva
If you're looking for an early morning activity and the opportunity to get some exercise and enjoy the outdoors, plan to tackle the Camelback Mountain hike.
To hike Camelback Mountain you will take the 1.2 mile Cholla Trail from the base of the hill to the summit. The hike will take about 2 and a half hours depending on your speed and fitness level.
Plan to arrive as early as possible to avoid the midday head and crowds. Sunrise is a beatuiful time for this hike if you want to watch the sunrise over Phoenix and Scottsdale.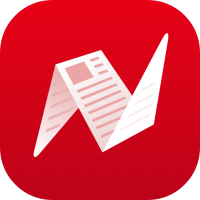 2. Pool day at the resort
Photo by Newmann from Canva
Scottsdale is a popular resort town so you'll want to pick wisely. If you're planning on spending a few days relaxing at the pool, select a hotel with a large pool, plenty of seating, and a bar.
Depending on who you travel with, you may also want to book a hotel with an adults only pool.
Some of my favorite hotel pools are found at The Phoenician and The Scott Resort and Spa. If you have a larger budet, pick The Phoenician. They have multiple pools and a huge outdoor deck perfect for enjoying the sunset while sipping a fruity cocktail.
3. Catch a baseball game
Photo by Canva
If you're visiting Scottsdale during the month of February, get tickets to see a Spring Training game at one of the many nearby stadiums.
Every year, Major League Baseball holds their Spring Training in the Scottsdale and Phoenix area, so you can catch Spring Training games all month long at the various area stadiums.
The games are fun even if you're not a huge spots fan. Tickets are affordable and tend to be fairly easy to get, so you can usually plan to go on short notice if you didn't plan ahead.
If you're not visiting during Spring Training, you can also try to catch an Arizona Diamondbacks game at Chase field over in nearby Phonix.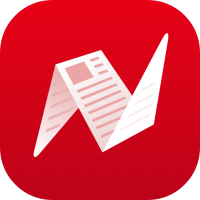 4. Taliesin West
Taliesin West is the former winter home of famous architect Frank Lloyd Wright. His former house is the current home of the Frank Lloyd Wright Foundation, and is open to the public for viewing.
For those unfamiliar, Frank Lloyd Wright was known for designing structures in harmony with the environments in which they were built and he is considered by many to be the greatest American achitect of all time.
Whether you think he's the greatest architect or not, his home is Scottsdale is beautiful and fun to see in person.
Guided tours are offered daily where you can learn about his life, work, and impact on modern architecture and design.
5. Downtown Scottsdale
Photo by Denis Tangney Jr. from Canva
At the end of the day, head to downtown Scottsdale for dinner and drinks.
During the day you can walk around the neighborhood and visit local shops and boutiques selling handmade and locally crafted items. In the evening, this is the place to be for its lively nightlife scene.
My favorite restaurants are Olive and Ivy and The Mission. If you go to The Mission, be sure to order the tableside guacamole and the jalapeno margarita.
I hope you've enjoyed this short 24 hours in Scottsdale itinerary and that I've given you some ideas for a trip of your own.
If you enjoyed this post please consider giving me a follow to see more city guides from across the USA. Thanks for reading.