Photo by Adam Derewcki from Pixabay
Yellowstone National Park is one of the most visited national parks in the United States. It's most famous attraction, Old Faithful has been drawing visitors for over one hundred years.
According to the National Park Service, Yellowstone was the country's very first national park. It was officially designated as such back on March 1, 1872.
While Yellowstone is best known as the home of the Old Faithful Geysir, visitors to the park can also enjoy seeing herds of bison, hot springs, lakes, and rivers.
No matter what draws you to Yellowstone, your're bound to enjoy your time there.
To help you navigate your trip planning to this incredible destination, I put together these top 7 tips for visiting Yellowstone National Park. I hope you love it as much as I did.
1. Do bring a car
You'll definitely want to have a car for a visit to Yellowstone National Park. While there are shuttles operating into and out of the park from some locations, you'll have a hard time getting around inside the park without a car.
The various points of interest and attractions inside Yellowstone are also fairly spead out. If you want to see everything, having a car to get from place to place is necessary.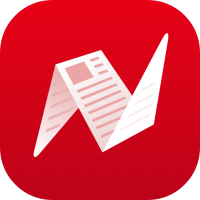 2. Avoid a summer visit
I say this same thing about just about everywhere, but if you can avoid planning your visit for summer, do so.
The summer months between June to August are the busiest of the year. If you visit during these months you can expect crowds, traffic, and higher prices for lodging. Generally speaking, your visit will be less pleasant in the summer.
However, if you can plan your visit for the spring, fall or winter, you'll likely avoid the traffic and crowds all together.
I visited during the fall of 2019 and found I had many places all to myself. There was also virtually no traffic, and crowds were nowhere to be found.
3. Bring your own food and drinks
While there are a few restaurants and markets inside the park near Old Faithful, you'll want to have your own food and drinks with you as you're exploring the park.
As with any national park, the food and drinks are over priced and the options are not all that great.
You'll be much happier packing your own water, healthy snacks, and several meals to enjoy during your visit.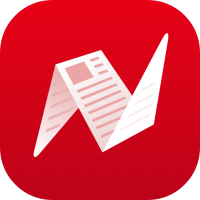 4. Drive slow
You must drive slow while moving around Yellowstone National Park. The main park road is often crossed by the park's wildlife so please be careful.
If you encounter stopped traffic on the main road, this is most likely because there are animals crossing the road up ahead. Be patient and wait for the animals to safely cross. The animals always have the right of way.
Be advised that in some cases the bison might choose to hang out on the road for a bit and block traffic. Come prepared for this, you'll just have to wait until they are ready to move.
5. Do not approach the bison
Under no circumstances do you want to approach the bison, even when they are hanging out along the side of the road.
According to the Yellowstone National Park website, bison can weigh up to 2,200 pounds and run three to four times faster than humans. So while they may look big and slow, you will not be able to outrun them.
As with any animal in the wild, be respectful and give them their space.
6. Make lodging reservations early
If you're hoping to stay overnight in Yellowstone, be sure to make your loding reservations very early. I recommend making your reservation as soon as you know your travel dates.
While there are nine hotels and lodges located around the park, the rooms will sell out. This is especially true during the busy summer months.
For best results, look into booking your room a year in advance.
7. Don't visit Old Faithful at midday
If you're hoping to enjoy viewing the Old Faithful Geysir during your visit, I recommend planning to visit the area either early in the morning or later in the day.
Old Faithful tends to draw the biggest crowds, and people will linger in the area for quite some time. So if you want to enjoy the geysir without so many people, arrive very early or later in the day.
I hope these tips for visiting Yellowstone are helpful in planning your own visit to the park. If you enjoyed this post please consider giving me a follow. Thanks for reading.