Photo by Rock a Little Travel
Billings, Montana is one of those towns that will surprise the heck out of you.
I visited back in 2019 for a travel conference and was not at all excited the event was being held in Billings.
As someone who had never been to that part of the country before, I admit I just didn't know much about it and should have been a bit more open minded.
I was expecting to find a whole lot of nothing to do. The kind of town with rows of strip malls, empty fields, generic chain restaurants and no culture. I was so wrong.
Billings is beautiful, there's plenty to see and do, and its filled with incredibly welcoming people. I can't recommend it enough. I
f you're lucky enough to be planning a trip to Billings this year, this quick guide to 24 Hours in Billings will help you find all the best things to do.
Lake Elmo State Park
I think Lake Elmo State Park is the perfect early morning stop or lunch time stop. It makes an excellent choice to sit, relax, and enjoy a morning cup of coffee, or a picnic lunch.
The park is peaceful, with plenfy of room to spread out, but if you arrive early you'll likely have the place to yourself. Activities at Lake Elmo include paddle boarding, kayaking, canoeing and fishing. You can also take out non-motorized boats.
Yellowstone River
Photo by Rock a Little Travel
You'll pass by the Yellowstone River as you drive around town and its worth a stop if you find a spot to pullover to enjoy the view.
I saw a dozen or so people fly fishing along the river during my visit, which I thought was really cool as I'd never seen anyone fly fishing before.
Seeing the Yellowstone River also kept reminding me of the 1992 film A River Runs Through It, which was based in nearby Missoula.
Pictograph Caves State Park
Photo by Rock a Little Travel
Pictograph Caves State Park was one of the highlights of my visit to Billings. The 23 acre park is absolutely beautiful with paved walking trails, large rock formations, and caves.
You can reach the pictograph caves via a short paved trail from the main parking lot. Visitors will find three caves with pictographs dating back from 200 to 2,100 years.
There are pictographs of animals, warriors, and weapons. The oldest pictograph of a turtle is estimated to be 2,100 years old. It's very cool to see in person, so don't skip this part.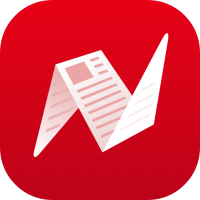 The Rimrocks
Photo by Rock a Little Travel
The Rimrocks is an overlook near the Billings airport. You'll have an incredible view of Billings and the surrounding area.
I highly recommend heading to The Rimrocks at either sunrise or sunset. This will give you the best lighting, plus its a beatiful place to watch the sun rising and setting from.
Around The Rimrocks area you'll also have acess to hiking and biking trails. You'll see signs directing you to the various trails. This is also a popular spot for rock climbing.
You can rent gear or take classes from the local rock climbing school right in Billings.
Downtown Billings
Photo by Paul Brennan from Pixabay
In the evening, head into downtown Billings for dinner and drinks.
Downtown is where you'll find the Billings Brewery District with six breweries, one distillery and one cider mill, all within a 1.5 mile loop around the city.
I recommend that you make Last Chance Pub and Cider Mill either your first stop, or your last stop. They not only have great ciders, but their food is fantastic.
So this is the perfect place to grab dinner either before you head out to the other breweries, or afterwards to soak up all the alcohol. In addition to the Billings Brewery District, there are also a few live music venues (whenever that's a thing again) and a theatre.
I hope I've convinced you to visit Billings sometime in the future, I'm willing to bet it'll surprrise you too. Thanks so much for reading.