Photo by Brenda Lai from Unsplash
Who's ready for a weekend of wine tasting in California's central valley?
If you've never been to Paso Robles before, you're in for a pleasant surprise. With over 200 wineries in the region, you'll have no shortage of tasting rooms to choose from.
I like to think of Paso Robles as Napa Valley's younger, cooler cousin. Wine tasting prices are about half that of Napa Valley's. You'll also find more reasonably priced restaurants and accomodations.
I also find that Paso Robles is a bit less stuffy than Napa. You can come as you are without the need to impress anyone.
Once you give Paso Robles a try, I think you'll end up coming back again and again. I know I sure did.
1. Make winery reservations in advance
Due to current restrictions on indoor dining and venue capacity, you'll want to make your wine tasting reservations in advance.
You can make these reservations directly from each wineries' website. I recommend making your reservations at least two weeks in advance of your visit. Saturdays seem to be the first to fill up, with many open slots during the week days.
From my own research, it does not appear you need to put a deposit down with your reservation, but the wineries kindly ask that if you need to cancel, you do so at least 24 hours in advance of your reservation time.
Wondering where to start? Chronic Cellars and Daou are my favorites. I would start at Chronic Cellars and arrive at Daou around lunch time, their food is delicious.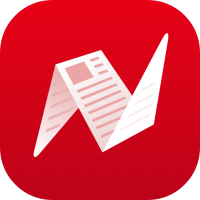 2. Use a car service or private driver
This should go without saying, but please plan ahead to have a designated driver if you plan on wine tasting for the day.
If you don't want to leave anyone from your group out of the fun, consider hiring a private driver or joining a wine tasting tour.
Prices are far more reasonable than you'd expect, and there are plenty of companies offering this service in the area. Just be sure to make this booking in advace.
3. Make reservations for dinner
In addition to the area's many top rated wineries, Paso Robles also has a fantastic restaurant and food scene.
In the downtown Paso Robles area you can find Il Cortile Restaurante, Paso Terra, Buona Tavola and several others that are well worth a visit.
You'll want to make your dinner reservations when you make your winery reservations so you don't miss out on any of the places you were hoping to try.
Remember, many restaurants are opertaing at reduced capacity with far fewer tables than normal.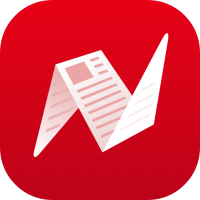 4. Visit the hot springs
So to be totally honest, I've been to Paso Robles about a dozen times over the years and just recently found out about the hot springs.
There are two options for hot springs near Paso Robles. The first is River Oaks, and upscale luxury style experience with beautiful vineyard views, wine, and chocolate. Spa services are also available if you'd like a massage or a facial.
The second option is Franklin Hot Springs, which is more rustic and of course, more affodable.
The Franklin Hot Springs are located in a lake and the experience will not come with wine or any other fancy amenities. This is a unique and fun experience nonetheless.
5. Make the drive over to San Simeon
Photo by Jackie Gordon
Paso Robles is about 30 to 40 minutes from San Simeon and the Elephant Seal Lookout. If you've never been to the overlook or seen Elephant Seals before, the short drive is totally worth it.
The Elephant Seal Overlook and Boardwalk is seven miles north of San Simeon on Highway 1. The drive itself is beautiful, but the Elephant Seals are the main attraction.
Visitors will be able to see Elephant Seals on the shore near the lookout any time of year, but certain seasons such as mating season in November, are busier than others.
I've been to the Elephant Seal Lookout on several occasions throughout the years and always enjoy watching the seals move about. If you're lucky, you'll even get to watch a fight or two between the males.
I hope you plan a visit to Paso Robles soon and that these tips are helpful in planning your trip. If you enjoyed this post please consider giving me a follow. Thanks for reading.