Photo by Matthew LeJune from Unsplash
Thinking of planning your first trip to LA?
Having lived in Los Angeles for over 20 years, I've got plenty of ideas to help you plan the best trip possible including where to go, what to avoid, and how to make the most of your time.
If you're ready to start planning that trip, here are my top 10 tips for your first visit to Los Angeles.
1. Avoid driving during rush hour
Photo by Maxx Girr from Pixabay
Trying to move from place to place during rush hour will be a gigantic waste of your time, especially if you're only in town for a short visit.
Instead, plan out your day to avoid freeway driving between the hours of 7:00 a.m. and 9:00 a.m. and 3:00 p.m. to 6:00 p.m.
In the interest of full transparency, even if you're not driving during the times listed above, you will still encounter some traffic.
In LA, there is almost always traffic of some kind, it's just much worse during rush hour.
2. Don't visit during summer
During the summer months, Los Angeles is packed with tourists. While you may be one yourself, it's best to avoid the large tourist crowds if you can.
Instead of visiting from June to August, consider planning a spring or fall visit instead. You'll have more mderate temperatures and far fewer crowds to deal with.
3. Book your hotel on the west side
If you're planning on visiting many of the trendier destinations in Los Angeles, do yourself a favor and book your hotel on the west side. This will put you closer to the places you'll likely want to visit.
To clarify, when I say west side, I am recommending that you stay in either Santa Monica, Venice, Beverly Hills, West Hollywood, or Hollywood.
These neighborhoods are where you'll find the best hotels, while also placing yourself in the best location.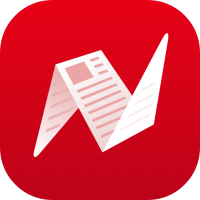 4. Avoid the tourist traps
Don't waste your time in LA visiting tourist traps just to check them off your list. They are tourist traps for a reason and not at all worth your time.
If you're wondering what I mean by tourist traps, I'm talking about the Hollywood Walk of Fame, the Wax Musuem, star tours etc.
There are way too many cool things to do in Los Angeles, you don't need to be wasting your time staring at a wax statue of Marilyn Monroe.
5. Rent a car
If you haven't already heard, the public transportation in Los Angeles is horrible. The city is spead out over a very large area, so getting from place to place by bus will eat up all your time.
Instead, rent a small and affordable compact car to cruise around in. You'll want a compact car not only to save on gas, but also so you can parallel park it when needed.
6. Read the parking signs carefully
Photo by Chayse Griffin from Pixabay
Since you'll be renting a car, make absolutely sure you are reading the street signs before walking away from your vehicle.
Parking enforcement in Los Angeles is no joke. They will hunt you down and find you if you even think about parking in that green zone. I'm exaggerating a little, but not really.
Seriously though, read all the signs and don't forget to pay your meter.
7. Have an itinerary
In order to streamline your visit and not end up driving back and forth across the city all day, put together a rough itinerary for each day.
Your itinerary should be set up based on location. For example, plan to do all the Hollywood area things in the same day. Then do all the Santa Monica and Venice things on another day.
Setting up your itinerary like this in advance will save you tons of time, money, and frustration. Trust me.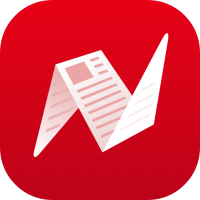 8. Dress nicely and in layers
No matter which season you plan to visit Los Angeles in, be sure to plan your wardrobe accordingly. This means you should plan to dress in layers at all times of the day.
On any given day during any given month, it can be hot and sunny, or cold and windy, you really just never know.
Also, I encourage you to plan ahead and dress nicely. LA is a fashionable place with good looking fashionable people. If you don't put any effort into looking good, you'll likely end up feeling frumpy and uncomfortable.
Basically, try to dress everyday like you're about to have your picture taken by a professional photographer.
9. Make reservations for dinner in advance
Photo by Davide Cantelli from Unsplash
If you're hoping to have dinner at any of the city's top restaurants, be sure to make reservations well in advance if possible.
Many of the city's top restaurants will book up for reservations weeks, and sometimes even months in advance. So plan ahead so you don't miss out.
10. Get tickets to a live show
If you have the time, get tickets to a live show while you're in town.
Since you'll be in LA, you might as well take advantage of the opportunity to see a concert, comedy show, ballet, opera, whatever you're into.
There are literally hundreds of venues spread throughout the city, so you're bound to find something of interest on any given night.
I hope these 10 tips for visiting Los Angeles have shed some light on how to plan a good visit to the city.
If you enjoyed this post please consider giving me a follow for more city guides and LA content. Thanks for reading.