Photo by Pionane from Pixabay
Sedona Arizona is best known for its stunning red rock formations dotting the desert landscape around the city. These buttes (see what I did there) greet visitors as they arrive into Sedona from all directions.
If you've never been to Sedona before you're going to have a fantastic time just enjoying the area's natural beauty. However, besides being just another pretty place, there is plenty of substance to be found as well.
Sedona is a popular destination for outdoor activities, spiritual retreats, wine tasting, and so much more.
Having been to Sedona several times over the past few years, I'd like to share some of my favorite stops with you.
These activities can be completed with just one day in Sedona, or spread out over a few days. I hope you enjoy them as much as I did.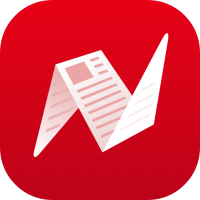 Bell Rock
Photo by Christiane Wilden from Pixabay
Bell Rock is located just north of the village of Oak Creek, which is a few minutes south of Sedona. You may have passed it on your way into Sedona if you drove up from Phoenix or Scottsdale.
Bell Rock is one of the area's most famous red rock formations and is situated a short distance from Courthouse Butte, which is equally impressive.
You'll find a series of easy to moderately difficult hiking trails surrounding both buttes. If you have the time, I recommend the Bell Rock Pathway.
This is a 3.6 mile trail (about 7 miles round trip) along a wide dirt path. It's mostly flat though there are some inclines with rocks and boulders to step over.
I honestly just love Bell Rock and the trails for the impressive views. Definitely bring your camera along for this one.
Chapel of the Holy Cross
Photo by Eden Fite
Located just up the road from Bell Rock is Chapel of the Holy Cross. This is an absolutely beautiful tiny Catholic church built directly into the surrounding red rock.
Even if you are not inspired to visit a church on your vacation, just give the location a quick drive by. It's worth it, trust me.
Chapel of the Holy Cross is located in a pretty fancy residential neighborhood, so you can gawk at the houses as you're driving by. Just be sure to drive slow and keep the noise down.
The Chapel of the Holy Cross is open daily from 9:00 a.m. to 5:00 p.m. A prayer service used to be held on Mondays at 5:00 p.m., but these are on hold due to the pandemic. Admission is free of charge.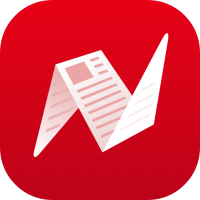 Sedona Airport Scenic Overlook
Photo by Eden Fite
The Sedona Airport Scenic Lookout is a popular destination for hiking, photography, and just enjoying the view.
The lookout sits atop a hill with incredible views overlooking the surrounding red rock formations and city below.
There are also several hiking trails around the area popular with those looking for the nearby Airport Mesa Vortex.
Those looking to visit the lookout will find a parking area at the top of the hill, just across from the lookout. Parking is just a few dollars.
Oak Creek Canyon
Photo by Canva
Oak Creek Canyon is a river gorge just north of Sedona and is often described as a mini Grand Canyon. Mini is the operative word here but its beautiful nonetheless.
Oak Creek Canyon is a popular destination for hiking, swimming, and fishing.
You can also visit Slide Rock State Park where there is a natural slide made from the surrounding rock formations. The slide drops you off into a very popular local swimming hole.
If you have extra time during your 24 hours in Sedona, I recommend visiting Cathedral Rock, the Arts and Crafts Village, and Red Rock State Park as well.
In the evenings, you can enjoy any of the city's many fantastic restaurants. One of my favorites is Elote Cafe, just be sure to make your reservations in advance.