Photo by Alex Williams at Pixabay
Looking for an excuse to get out of Los Angeles and explore some natural beauty and wide open spaces?
If so, consider a visit to the ultimate in wide open spaces, the Grand Canyon.
If you've never been to Grand Canyon National Park before, now is the perfect time to plan a Grand Canyon road trip.
A winter or spring visit comes with lighter crowds and lower prices since you're avoiding the park's peak season.
With plenty of fun and unique stops along the way, the drive between Los Angeles and Arizona is well worth the time it takes to get there.
Stop 1. Cabazon Dinosaurs
Photo by Eden Fite
About 2 hours and 15 minutes east of downtown Los Angeles you'll come across a famous southern California roadside attraction.
The Cabazon Dinosaurs are hard to miss and can be easily seen to the left of the 10 freeway as you come into Cabazon.
The two massive dinosaurs consist of a Tyrannosaurus Rex and a Brontosaurus. The T-Rex is named Mr. Rex and the long Brontosaurus is named Dinny the Dinosaur.
Mr. Rex is about 65 feet tall and Dinny the Dinosaur measures about 150 feet long.
A visit to the Cabazon Dinosaurs is free of charge and makes a quirky and fun stop for pictures.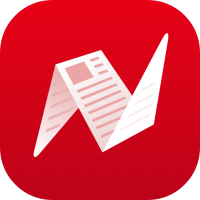 Stop 2. Palm Springs
Photo by Eden Fite
Palm Springs in an architecture lovers paradise.
The city is known for its beautiful midcentury modern design which is featured in many of the city's public spaces and residential neighborhoods.
With its year round sunny weather, Palm Springs is also known as a popular destination for girlfriend getaways, bachelorette parties, and pool parties.
Palm Springs is also home to a trendy restaurant and bar scene. You'll find plenty of options for brunch, lunch dinner and cocktails along Palm Canyon Drive.
If you like tiki style cocktails, I recommend heading to the Tonga Hut on Palm Canyon.
Stop 3. Joshua Tree
Photo by Free Photos at Pixabay
Located about 50 minutes northeast of Palm Springs is Joshua Tree, California.
Joshua Tree is a small desert town home to the iconic Joshua Tree National Park. Joshua Tree is the perfect destination for photographers due to its stunning desert landscapes.
Other popular activities in Joshua Tree include hiking and rock climbing.
You can see most of Joshua Tree National Park in just a few hours, so a morning visit before heading back out on the road should be sufficient.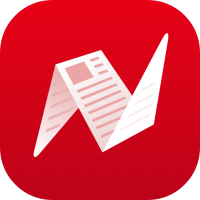 Stop 4. Sedona
Photo by Fremoo 1918 at Pixabay
Sedona is an absolute must if you've never been before, especially since the Grand Canyon is so close.
Sedona is best known for its massive red rock formations which you'll see on full display as you drive around the city.
Some of my favorite stops in Sedona are Bell Rock, Cathedral Rock, Chapel of the Holy Cross and the Sedona Airport Scenic Lookout.
If you have the extra time, I would stay overnight in Sedona since there is so much to see and do here.
Then when you're ready, it's just a two hour and 15 minute drive from Sedona to the Grand Canyon.
Stop 5. Grand Canyon National Park
Photo by Eden Fite
Once you arrive at the Grand Canyon prepare to be amazed by the view, it really is even more impressive in person.
As you're driving along the south rim of the canyon you'll come across about a dozen or so overlooks where you can park and see the canyon from a variety of angles.
Stop at as many overlooks as you have time for, I promise it never gets old. My favorite overlook is near the park's east entrance at Desert View Watchtower.
Besides admiring the Grand Canyon itself, the park is also popular for hiking, river rafting, and photography.
I recommend at least two full days at Grand Canyon National Park, more if you plan to hike any of the park's longer trails.
I hope I've inspired you to consider a Grand Canyon road trip of your own. If you enjoyed this post please consider giving me a follow for more content like this. Thanks for reading.