Photo by Egor Shitikov at Pixabay
If you're looking to explore more of the outdoors this year I've got the perfect destination for you.
Yosemite National Park officially reopened February 5, 2021 after being closed due to damage from a storm in January. The park's reopening is the perfect time to start planning a visit of your own.
To help you navigate the new park rules and help you plan your trip, I've put together a few of my best tips for visiting Yosemite National Park.
I've been to Yosemite about a dozen times over the years and am always looking forward to going back. If you've never been before I think you're going to love it too.
1. You need a day use permit or lodging reservation to enter.
Photo by David Mark at Pixabay
Beginning February 8, 2021, you'll need either a day use permit, or a lodging reservation to enter the park.
According to the National Park Service webstie, the day use permit is good for seven days but you must enter the park on the first date of your permit reservation.
Lodging reservations are good for the duration of your reservation and will gain you access to the park on the first date of your reserved stay.
The majority (80 percent) of day use permits are made available on the first of the month at 8:00 a.m.
The remaining permits (20 percent) for each day are made available two days prior at 8:00 a.m.
For example, 20 percent of day use permits for February 17, 2021, will be made available on February 15, 2021 at 8:00 a.m.
Essentially, you've got two chances to get the dates you want. To be safe, I'd make your first attempt on the first of the month.
2. Make your lodging reservations now
Photo by David Mark at Pixabay
If you plan to travel to Yosemite at all this year, make those lodging reservations now. In a normal year, summer lodging reservations in Yosemite are sold out months in advance.
I think this year demand will be even higher.
Even if you plan on traveling during the winter, spring, or fall, I would not wait to make your reservations.
Many people are making their travel plans for the rest of 2021 now, and with international borders still closed, the national parks are slated to be very busy this year.
In addition to the higher than normal demand, there are also limited lodging options this year as many of the parks most popular campgrounds remain closed.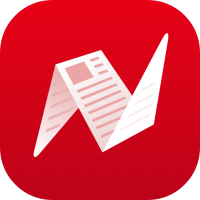 3. Avoid visiting during the summer if possible
Photo by David Mark
While there is no best time to visit Yosemite, the summer months are much busier than any other time of year.
If you prefer a more peaceful park experience, aim to visit during the spring or fall. If you don't mind the cold, winter in Yosemite is also beautiful.
My personal preference is to visit during the late spring. This is when the park's many waterfalls are at their largest due to the snowmelt from the Sierras.
A spring time visit also comes with moderate temperatures and lighter crowds.
I tend to spot more wildlife this time of year as well, though I cannot be sure this is a seasonal thing, or just my luck.
4. Bring your own food and drinks
Photo by Pen Ash at Pixabay
While the park does have several restaurants and markets, you'll definitely want to bring your own meals.
If you've ever had national park food, you'll understand. It's not that it's terrible, it's just not that great, and you're going to pay a lot for the mediocrity.
So instead of paying $25 for that not so great pizza, pack up your favorite meals, snacks and drinks.
In fact, pack up some special meals you don't usually make for yourself, you're on vacation after all. Just don't forget to bring the beer and wine.
5. Wake up early
Photo by Free Photos from Pixabay
As with any national park, you'll want to get up early so you can visit the biggest attractions before the crowds arrive.
This advice is especially true for any of the waterfalls in Yosemite Valley and the Tunnel View Lookout.
These areas are known to get really crowded during the day, so get up early and you can have these spots to yourself.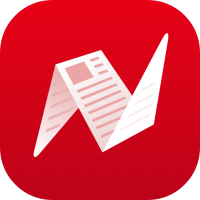 6. Don't forget to explore outside of Yosemite Valley
Photo by Eden Fite
Many park visitors never leave Yosemite Valley and end up missing all the other great things Yosemite has to offer.
If you're visiting during the summer months be sure not to miss the Tioga Pass and Tuolumne Meadowns.
In fact, the drive along the Tioga Pass is one of my favorite things to do in the park. If you've never done this you're in for a very pleasant surprise, the High Sierras are gorgeous.
Other worthwhile places to see outside Yosemite Valley are the Mariposa Grove of Giant Sequoias, Wawona, Glacier Point, and Hetch Hetchy.
7. Don't overbook your time
Photo by Free Photos at Pixabay
My last bit of advice for planning your visit to Yosemite is to not over book your time.
By all means, do have a list or itinerary of the things you hope to see and do, just be sure to leave time in between.
One of the best things you can do while visiting the park is to just enjoy the beauty around you. In my opinion,
Yosemite is home to some of the most stunning natural landscapes in the country. Take advantage of that.
8. Live in the moment
Photo by Free Photos at Pixabay
I know you're in a pretty place and you want to get your photos and videos, and you should definitely do that. Just don't let that be all you do.
I strongly encourage you to put down your phone, turn off your camera, and just be present in the moment.
Take time to appreciate how fortunate you are to experience such a beautiful place, enjoy the scenery, watch the wildlife, and remember what brought you to the park in the first place.
I hope you've learned a few tips for visiting Yosemite and that I've helped you better plan for your upcoming visit. Now get to making those reservations before they're all sold out.