Photo by Public Co on Pixabay
For many, a visit to Los Angeles sits high on the bucket list, inspired by visions of Hollywood, fancy cars, mansions, and movie stars.
As you'd expect, real life is not at all how it seems on the big screen.
In fact, many of the city's biggest attractions as shown on television or in the movies, are not at all what you'd expect. To be totally honest, most of them are rather unimpressive.
Having lived in Los Angeles since 2002 I know a thing or two about how to spend a day in LA. Perhaps more importantly, I know how not to spend a day in LA.
With traffic, parking issues, and the long distances between popular destinations, you'll want to avoid visiting overhyped and overpriced tourist traps.
You'll have better things to spend your time and money on, trust me.
So if you've never been to Los Angeles before but are planning to visit sometime soon, here are the biggest tourist traps in the city to avoid.
1. The Hollywood Walk of Fame
Photo by RJA1988 from Pixabay
Having lived in Los Angeles for just short of 20 years, I cannot think of a bigger disappointment for a supposed tourist attraction than the Hollywood Walk of Fame.
What's advertised as a glamorous place to visit and have your picture taken with the star of your favorite celebrity, is actually just a dirty sidewalk crowded with tourists, street vendors, and tour operators hawking overpriced "star tours."
We'll talk more about these "star tours" later.
To make your trip to the Hollywood Walk of Fame even more unpleasant, parking in this area of Hollywood is both hard to find, and expensive.
Other unremarkable attractions in this area include the Hollywood and Highland center which is just a big mall, the Hard Rock Cafe, and the Wax Museum.
I encourage you to take a hard pass on all of these.
There are much better places to spend your time exploring Los Angeles. Instead of the Hollywood Walk of Fame, get tickets to a show at the Hollywood Bowl.
Past shows include Depeche Mode, Tom Petty and Nine Inch Nails.
2. Universal CityWalk
Universal CityWalk is adjacent to Universal Studios, and is essentially another big outdoor mall. Unless you plan to visit Universal Studios, do not bother coming here.
The main attractions at Universal CityWalk are the mediocre mall restaurants and movie theater.
If you're looking for a theme park experience with dining options, make the trip to Disneyland instead. Yes, it's more expensive, but it's also a lot more fun. Plus, the food is infinitely better.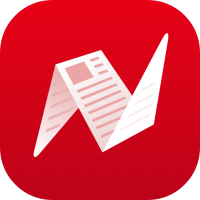 3. Venice Beach Boardwalk
Photo by Canva
The Venice Beach boardwalk is supposed to be a family friendly destination where you can enjoy a day sunbathing at the beach, surfing, or riding your bike along the boardwalk.
Instead, the Venice boardwalk reeks of marijuana smoke and is now lined with homeless encampments because Los Angeles has yet to figure out how to address its decades-long homeless problem.
You'll also find overpriced souvenir shops and beachside bars blasting terrible music and selling watered down cocktails.
If you must visit the touristy beaches in Los Angeles, stick with Santa Monica and Malibu.
4. Rodeo Drive
Photo by Canva
Unlike many of the other attractions on this list, Rodeo Drive is exactly as advertised. It's a well maintained street lined with palm trees and very expensive designer clothing stores.
On a typical day along Rodeo Drive you'll see rich (or heavily in debt) Los Angeles residents walking down the sidewalks in their Sunday best outfits with fancy cars driving by.
Celebrity sightings are possible, but do you really want to wait around all day just for that? I'm going to guess not, especially knowing how much you're paying to park in Beverly Hills.
If you're looking for shopping in Los Angeles, try Melrose Avenue instead. You can find affordable designer shops on the west end of Melrose if you have the budget for that.
The best stores on Melrose are located between Fairfax and La Brea. This is where you'll find all the great vintage shops.
In my opinion, there is no better city for vintage than Los Angeles. Okay, maybe New York City, but that's debatable.
If you're looking to spot celebrities, grab lunch at the Ivy on Robertson or get a room at the Chateau Marmont on Sunset.
5. The Hollywood Sign
Photo by Christian Drei Kubik on Pixabay
The Hollywood sign is an iconic sight to see in Los Angeles that can be easily viewed from the streets of Hollywood.
That being said, there is no need to hike to the Hollywood sign or do anything else special to see it. You'll spot the Hollywood sign by simply driving along the streets of Hollywood heading north.
Instead of hiking to the Hollywood sign, hike Runyon Canyon instead. This is a popular hike for locals and is an excellent choice for people watching. Just trust me on this.
Celebrity sightings are also common if you're into that.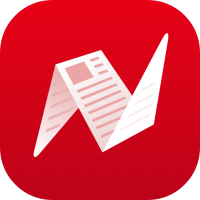 6. Star Tours
Do not, under any circumstances pay for a Star Tour. The chances of seeing celebrities on these things is not very high.
What you will see instead are the front gates of celebrity homes. As you'd expect, people who are famous like to protect their privacy.
Their homes are typically up in the hills, behind a gate you cannot see through, and up a very long driveway.
I have taken two of these star tours myself and can report zero celebrity sightings. This tour was two hours too long and not worth the money.
Instead of a star tour, go out on the Sunset Strip and have a good time. I recommend the Viper Room and the Rainbow Bar and Grill.
I hope I've given you some insight on places to avoid during your upcoming visit to Los Angeles. LA can be a really fun city to visit, so give yourself plenty of time to explore the sights.
To make the best use of your time, be sure to rent a car and stay at a hotel close to the attractions you want to visit. It's worth it to pay a little extra for these conveniences.