What happens when your employer's office is no longer your office? When the hour-long morning commute is replaced by a walk from your kitchen to your assigned workspace in your own home. Once the initial shock of adjustment passes, most Americans jump to the one obvious conclusion they are afforded by the pandemic-driven change to traditional office work. They are, suddenly and unexpectedly, FREE.
Remote work is exactly what it says on the tin. All that's needed is a stable internet connection and a place to park your laptop and city-based remote workers are realizing that affordable smalltown America is calling. That yen for a more simple way of life, previously the exclusive preserve of the wealthy, is overwhelming, and more and more remote workers are heeding the call.
What's not to like, right? The unpolluted countryside air, streets, and shops that aren't cluttered and most importantly, cheap housing. A lot cheaper. No longer having to base their location on geographic proximity to their employer, a yen for a better quality of life for themselves and their families has fuelled the growing exodus. Town mouse is headed back to the country.
According to a recent WSJ article, Nashville, Charlotte, N.C., Charleston, S.C., and Jacksonville, Fla., are among the places getting the type of outer-ring residential development once found only around the country's largest cities. It isn't all sunshine and daisies. The sheer scale of the influx into these small towns is coming at a price, as infrastructure buckles and house prices boom.
In 2020, net migration into a large group of exurban counties rose 37%, according to an analysis of U.S. Postal Service permanent change-of-address data by The Wall Street Journal. Nearly two-thirds of the flow came from large cities and their close-in suburbs.
Land in these rural locations is often as cheap as the housing, and new builds are almost as popular as renovations. It's been sudden, it's been unexpected, and once peaceful little countryside hamlets and small towns are struggling to cope with the unexpected growth.
Schools, for instance, cannot accommodate the increasing number of new students. Power grids, sewage, and waste disposal plants are approaching their limits as town numbers swell with the influx of new arrivals from the cities, and it isn't just the infrastructure that's suffering. Locals bear the brunt of this newly created property boom as property prices climb in response to increased demand.
Small town locals don't have the benefit of high-paying salaries from blue-chip companies across the US. They're stuck in low-paying jobs and before the influx of new arrivals, that hadn't posed too much of a problem. The local housing market was priced in line with local incomes and most could people could afford to rent or buy a home. That's changed, almost overnight.
The average housing budget for families moving to Nashville is nearly $720,000, or 48% higher than that of local buyers, according to a recent study by Redfin.
While businesses and existing property owners may welcome the new status quo, those who have yet to get their foot on the first rung of the property ladder are groaning audibly. Many may have to abandon the small-town life for the cities, in search of more affordable housing, as prices in the inner cities will soon begin to drop.
A trend that will ironically be driven by the very people who are inadvertently displacing their rural compatriots.
Murfreesboro is a bucolic town 30 miles southeast of Nashville, Tennesee. Once best known for its nearby Civil War battlefield and state college, it is now one of the fastest-growing places in the country. For the last decade, there has been a steady, but slow growth in city dwellers seeking the peace of countryside life, then in 2020 growth skyrocketed as Covid arrived and changed the work landscape, perhaps permanently.
Changes to old established working traditions and dated concepts of offices staffed by hives of busy workers will no doubt impact inner-city office rentals and the demand for office space for decades to come, but the wider impacts on broader society may take years before they are fully understood.
Much of the change brought about by a remote work culture is positive.
Reduced travel leads to reduced emission levels, emptier motorways, subways that don't feel like sardine cans, and reduced wear and tear on essential infrastructure, roads, and bridges. Families can engage more effectively with one another, spending their time talking over the breakfast table rather than commuting over long distances, simply to get to work.
The impacts however are far broader and many are already affecting the lives of small-town America. Perhaps in decades to come, people will once again pack their bags, in search of a better, quieter quality of life in America's deserted cities.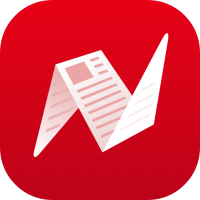 This is original content from NewsBreak's Creator Program. Join today to publish and share your own content.