Tesla isn't an automotive business that uses technology. It is a technology company that just happens to build cars and we tend to forget this fact. Elon Musk has once again driven home the true nature of Tesla's business, by announcing the launch in 2022 of the first true 'humanoid robot', simply referred to as the Tesla Bot.
At 5'8" and weighing in at 125 pounds (56.7 Kg) the human-shaped bot will offer us our first glimpse into a future reflected in so many of the Sci-fi movies we've watched over the last two decades. Will Smith's I Robot immediately springs to mind, helped in no small part by the fact the Tesla Bot's design is reminiscent of Sonny.
Announcing the launch at the Artificial Intelligence Event the company held today at its Palo Alto headquarters., Musk stressed one of the primary functions of the bot, to perform work that is considered dangerous to humans. Some of the tasks that the robot will be able to complete, including grocery runs, picking up household objects, and other everyday commands.
Tesla Bot will utilize some of the company's AI devices that are operational on the Tesla vehicles. Autopilot cameras will essentially act as the vision for the Tesla Bot, while a Full Self-Driving computer will function as the internal organs of the robot, helping it to operate and function as a productive member of the household.
It will utilize multi-camera video neural networks, identical to what was detailed during the company's AI Event. Additionally, Neural Net planning, labeling, simulation, and tools will also be used to help the Tesla Bot operate effectively and efficiently, while accurately performing tasks.
Given what we know about Musk and Tesla, the announcement really shouldn't have come as a surprise.
There is the planned Mars mission built off the back of the Starship, arguably the most cutting edge battery technology in the world, independent A.I. developed for Tesla vehicles, capable of autonomous decision-making skills and an almost limitless budget. Couple that with the fact that many consider Elon Musk a visionary and you're only a few technical nuts and bolts away from Sonny.
Aside from a future where it will become commonplace to see these humanoids manning space flights to Mars and building new structures and bases in low earth orbit, the Tesla Bot has a lot to offer humanity right here at home.
Just from a healthcare perspective imagine the lives we could have saved during the recent pandemic. Hospital staff would no longer have needed to enter high-risk areas to perform simple tasks. High traffic areas, warehouses, and so many more essential services could have been manned by a virus-proof workforce.
No, it isn't the end of humanity
The physical appearance of the Tesla Bot may remind us of Sonny, but the similarities stop there. Tesla's robot isn't capable of staging a revolution, far less running around city centers blasting humans. It is a workhorse capable of preprogrammed responses and teaching itself to perform mundane and repetitive tasks.
At a top speed of 5km per hour, the robot wouldn't be capable of catching a grandmother with a walking frame and we are still decades away from developing technology that mirrors that shown in movies like I Robot.
The benefits the Bot offers now however are as endless and varied as the tasks we perform on a daily basis, but don't get overly excited just yet about ordering one to carry your drinks to the pool. Although a prototype will be released next year according to Musk, it's going to take a while to iron out A.I. and design wrinkles.
If you'd like to learn more about the ambitions of Elon Musk, the Tesla Bot, and Tesla's cutting-edge tech, you can follow this link.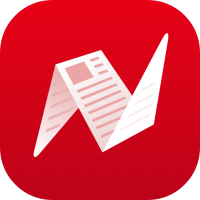 This is original content from NewsBreak's Creator Program. Join today to publish and share your own content.