Today there are zero (0) pediatric ICU beds left in Texas. What this means is that if your young child suddenly takes ill and requires immediate hospitalization, you will need to look out of state for a hospital bed. The reason? 
The Delta variant of Covid-19 and the current Republican-led Texas Health Policy relating to Covid-19.
Rather than focusing on reducing any and every known risk vector for infection, including wearing masks and social distancing, the Texas governor is instead engaged in a legal game of ping pong with judges across Texas who have tried to enforce mask mandates in schools, businesses, government buildings, and public places.
His argument is simple. He wants the wearing of masks to be a personal choice rather than a mandated instruction. The result of this "personal choice" policy has now left Texas with no available pediatric beds as hospitals are overrun with new cases of Covid and deaths are once again spiking.
Worryingly, it's no longer just the elderly and at-risk that are contracting the new delta variant. Younger people and even children are coming down with serious Covid and some die. As Texas Hospitals struggle to provide resources and medical assistance to people, schools are re-opening across Texas and many fear the worst is yet to come.
These are the 8 states that are responsible for half of the US Covid hospitalizations: Alabama Arkansas Florida Georgia Louisiana Mississippi Nevada and Texas. Florida and Texas alone have accounted for nearly 40% of new hospitalizations across the country, according to White House sources. 
The complete failure of Governor Abbott's policies to protect Texas against Covid is on full public display. Figures don't lie and rather than taking heed of the neon writing on the wall, the Governor has chosen to try and re-enforce his policies in the face of mounting legal challenges.
In the last week, judges have passed temporary restraining orders that seek to override Gov. Abbott's Covid masking policy by mandating the wearing of masks in schools and other public spaces. 
On Monday, Dallas County Judge Clay Jenkins asked a court for a temporary restraining order, saying the governor "attempted to prohibit local elected officials from making a different decision, in response to local conditions, to protect their own communities."
Judge Tonya Parker on Tuesday determined that the citizens of Dallas County "have and will continue to be damaged and injured" by Abbott's order amid the Covid-19 surge and ruled that Judge Jenkins should be allowed to implement mitigation strategies such as mask mandates on the local level, to protect residents and help curb the spread of the virus.
Also on Tuesday, in a separate ruling, Judge Antonia Arteaga granted a restraining order to leaders of the city of San Antonio and Bexar County, who had filed a lawsuit to regain local control over Covid-19 mitigation measures, saying in a news release the area was seeing an "alarming rise" in infections.
In an attempt to override the restraining orders and injunctions, Governor Abbott and Texas AG, Ken Paxton immediately filed to have the injunctions overturned. In the last two hours, their efforts have been dealt a serious blow as the Texas Appeals court has held up San Antonio's mask mandate for public schools, ruling against the Governor.
It's a huge win for common sense and parents across Texas will be breathing a sigh of relief as the affected areas will now be able to ensure their children are better protected as schools re-open.
How the Texas GOP and Gov. Abbott choose to respond next may very well determine who holds office, come the next elections.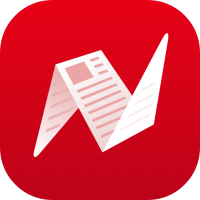 This is original content from NewsBreak's Creator Program. Join today to publish and share your own content.