It was just a question of time before legal challenges would be mounted against the one single Texas policy that has contributed more than any other to the spread of the Delta variant in Texas. A policy, that, if left unchallenged, could potentially cripple the Texas education and healthcare system.
Texas, under the direction of its Republican governor, Greg Abbott mandated against masks. The wearing of a mask in public places and buildings cannot be enforced, under the governor's bill, and the policy has been in effect for months.
As the Covid delta variant spreads like wildfire through Texas, overwhelming hospitals and medical facilities, more and more pressure has been exerted on the governor., Both the public and healthcare officials have begged, pleaded, and cajoled him to restore a mask mandate to save lives in Texas.
In response to their pleas, Abbott has done exactly the opposite, doubling down on his anti-mask campaign while daily death rates and hospitalizations continue to rise dramatically across Texas. Now a San Antonio County judge has called out the Governor.
On Tuesday a county judge, Judge Antonia Arteaga, cleared the way for officials in San Antonio and Bexar County to require masks in public schools and municipal buildings, temporarily overriding the state's governor. It's a telling blow to Abbott's Covid policies.
The ruling is the first court loss for Abbott's ban on coronavirus mandates, which have been challenged across the state in recent days.
In a statement during the hearing, Arteaga was quoted as saying, "I don't do this lightly," She said comments from the San Antonio medical director "weighed heavily" in her decision, along with the fact that the school year was already underway for many children.
Effectively, the ruling allows Bexar County and San Antonio officials to issue a mask mandate in public schools and other guidance like quarantine protocol, but it is only a temporary restraining order and will be challenged y the governor. Officials say they plan to have an order issued by the end of Tuesday. No details have been released yet on the guidance but officials will hold a live press conference at 6:10 p.m.
San Antonio Mayor Ron Nirenberg released a statement shortly after the ruling.
"We can get back to managing what is a very dangerous surge of this delta variant in schools and otherwise."
A response was forthcoming from the governor's office shortly after the temporary injunction was issued. Abbott's press secretary Renae Eze issued this response;
"Governor Abbott's resolve to protect the rights and freedoms of all Texans has not wavered. There have been dozens of legal challenges to the Governor's executive orders — all of which have been upheld in the end. We expect a similar outcome when the San Antonio trial court's decision is reviewed by the appellate courts."
Gov. Abbott has been proactive in removing or outlawing the tools available to lawmakers and government officials to dismantle his policies. On July 29, he issued an executive order that further restricted local governments to enact policies that public health experts said would help mitigate the spread of COVID-19, including mask requirements, capacity limits, and vaccine mandates. 
Abbott was quoted as saying the executive order;
"emphasizes that the path forward relies on personal responsibility rather than government mandates."
The ruling has been welcomed by both government officials and residents of San Antonio and Bexar counties. In San Antonio, the 7-day average of new coronavirus cases is more than 1,200. Hospitalizations have soared to 1,197. By comparison, an average of 140 patients were hospitalized with the virus in early July.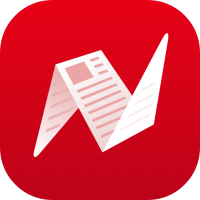 This is original content from NewsBreak's Creator Program. Join today to publish and share your own content.