Rather than institute a mask mandate to slow the spread of the Delta variant in Texas, Governor Greg Abbott has once again doubled down on his official policy. No mask in public places and schools are not allowed to mandate the wearing of masks.
Texas has in the last two weeks reached critical levels, with infections rising daily and hospitalizations for Covid once again overwhelming hospitals and ICU beds across Texas. It's no lo longer just the elderly and at-risk that are being admitted.
Delta is far less picky and it is infecting younger people and children. A doctor in the Dallas Forth Worth area who prefers to remain anonymous to protect the privacy of his patients sent me the following text over the weekend.
It's bad here again, just did C-section on a preterm mother, we had to intubate her straight after the delivery. Baby okay, doesn't look good for the mother. Our hospital is packed, no beds left.
This morning he updated me.
Baby doing well, the mother has not improved and she isn't responding to treatment. Unvaccinated. So sad, so frustrating.
It is heartbreaking to think this mother may never hold her child but it is by no means a unique case. Younger people who thought themselves safe from the SARS-CoV2 virus are paying the ultimate price for not vaccinating. The Delta variant is far more infectious and far more likely to produce a serious Covid infection in younger people and children. Infections that can be fatal.
Governor Abbott has in the last few hours taken dramatic steps, reaching out for assistance to out-of-state medical staff as the overwhelmed Texas medical system experiences staff shortages. He has also called on hospitals to cancel all elective surgeries.
These drastic measures are an indication of just how badly Gov. Abbott's Covid policy has backfired in Texas and despite the dire situation, he has doggedly refused to reintroduce mask mandates. Some school districts are now taking matters into their own hands, and have introduced their own mandates.
Dallas ISD will temporarily require all staff, students, and visitors to wear a mask when on district property, starting tomorrow. Many are urging other school districts to follow suit.
There can be no doubt that Covid figures in Texas are once again peaking and the worrying figure of Covid related deaths is also headed in the wrong direction, increasing by a staggering 98% in the last 14 days.
4 days ago more than 7,600 people were currently in the hospital with coronavirus in Texas. Hospitalizations due to coronavirus in Harris County had increased nearly 262% over the past month, according to data from the Southeast Texas Regional Advisory Council.
According to Texas Medical Center CEO Bill McKeon, the majority of people hospitalized have been unvaccinated.
"Hospitalizations across the Texas Medical Center are escalating at a pace we have not observed since the highest COVID-19 peak in summer 2020," McKeon wrote in a statement Thursday. "The impact of unvaccinated individuals is widespread and encouraging the continued spread of COVID-19."
Please consider vaccination for your family if you haven't been vaccinated yet. It's not a political tool, it is a life-saving medical intervention and if you contract the Delta variant, it's too late then.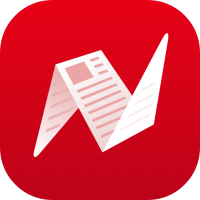 This is original content from NewsBreak's Creator Program. Join today to publish and share your own content.