It's the latest decision in a string of highly debatable decisions in Texas relating to Covid. Your child's school can no longer tell you if a pupil in your child's class is Covid positive. They'll warn you about head lice, but the presence of a life-threatening disease can not be discussed with parents.
According to the latest Texas Education Agency guidance released Thursday, Aug. 5, public school systems in Texas cannot require students or staff to wear a mask but must allow individuals to wear masks if they choose to. In addition, Gov. Greg Abbott's latest executive order forbids any mask mandates in schools.
Some North Texas school districts have already gone back to school, while much of the area will start soon. The Covid vaccine is not required or mandatory for school attendance, ut other vaccines are. Statewide, Texas students in kindergarten-12th grade are required to be vaccinated against:
Diphtheria/tetanus/pertussis
Polio
Measles/mumps/rubella
Hepatitis A and B and
Varicella
After a student turns 11, they are required to be vaccinated against meningococcal meningitis.
Now, in a new and puzzling development, the latest Texas Education Agency (TEA) guidance states that schools don't have to inform parents of positive COVID cases, but they do have to report that information to state and local health departments.
Schools also don't have to contact trace, but if they choose to do so, parents can still choose to send their kid to school if they are a "close contact" of a positive COVID case.
Parents are understandably outraged at this advice, which effectively provides a "Covid Information Blackout" for parents trying to restrict Covid in their families. Rather than promoting freedom of choice, as Governor Abbott's administration likes to claim, this latest advice does exactly the opposite.
Parents will no longer be able to take additional precautions to protect both themselves and their families from the spread of Covid if they are prevented from finding out about new cases in their children's classes.
What hasn't made headlines this weekend, but should have, is that the biggest school district in Texas is on a path to directly defy the Governor's advice on masks at schools. Houston ISD Superintendant Millard House II, stated that the Houston ISD would be considering a mask mandate in their district in the next few days.
Part of the Houston ISD discussions will no doubt center on the parent's right to know if the child's classmates are infected with Covid. The question of why this information should be made available to government and education agencies and not the parents needs to be addressed.
While districts must report positive cases to their local health departments and the state, the TEA said contact tracing will not be required because of,
"the data from 2020-21 showing very low COVID-19 transmission rates in a classroom setting and data demonstrating lower transmission rates among children than adults."
What this advice overlooks is the more contagious delta variant of the virus was not prevalent during the last school year, and could dramatically affect this trend. According to Dr. Marc Mazade, medical director of infection prevention at Cook Children's in Fort Worth;
"We're going to find that the transmission rate in schools is going to be much higher with the delta variant and it's absolutely imperative that people get back to masking,"
Dr. Seth D. Kaplan, president of the Texas Pediatric Society said his organization believes contact tracing should be mandated in schools. After the TEA announcement, his society contacted the Texas Department of State Health Services to urge officials to rethink the TEA guidance. He said he's seen parents who had to be hospitalized in the intensive care unit after contracting the virus from children who returned from summer camps. According to Kaplan,
"We're dealing with a variant that is more contagious, that is potentially more dangerous to children based on the number of children getting admitted to the hospital. Thankfully it's still a small number, but it is an increasing number to levels that we haven't seen previously in the pandemic."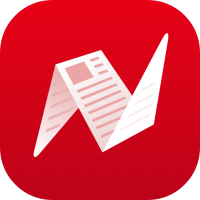 This is original content from NewsBreak's Creator Program. Join today to publish and share your own content.