It's highly debatable whether you should sell off prime farming land in Texas to foreign-owned businesses. When that ground is situated near one of your military bases and the buyer is a retired billionaire Chinese general, eyebrows should definitely be raised. When the deal gets rubber-stamped by the Federal government, you'll be excused if your draw just dropped.
It's been happening more and more frequently across Texas over the last decade and in 2020 and 2021 things stepped up a notch. The farm I referred to above is called Morning Star Ranch.
It is 200 square miles (130,000 acres) of land located in Val Verde County, between one of the most active Air Force bases in the U.S. and the border of Mexico. Coincidental? Perhaps, but then the other pieces slot into the puzzle.
Morning Star came with a 4000-foot runway, not some shoddy dusty airstrip but a fully paved and well-maintained airstrip.
There was also approval for the construction of a Wind Turbine project on the farm to generate electricity, that would be sold back into the Texas energy grid.
Since the purchase of the farm, the airstrip is reported to have been extended to around 10,000 feet, easily large enough to accommodate a Chinese-130 or Chinese-130J clone? (This size runway could easily accommodate such an aircraft.) The airfield is listed as permanently closed by the FAA (its call sign is TA81), yet it appears to be well-maintained.
ZeroHedge reported that on February 9, 2021, an unknown drone was spotted surveilling the Kinder Morgan fuel tanks in the region around Davis-Monthan Air Force Base.
The drone could not be picked up on radar. Described as a quad-copter, the drone is roughly 5′ in length and 3′ in width. Two helicopters were sent out to follow it: one by the CBP and the other by the Tucson police department. The drone outran and outmaneuvered them both.
What really got people talking though, wasn't the airstrip. It was the wind turbine project, in an area that just doesnt have that much wind, ever. The wind farm project, known as the Blue Hills Wind development, is being managed by GH America Energy, a U.S. subsidiary of Sun Guangxin's Guanghui Energy Company.
Building 700-foot high wind turbines and plugging directly into America's (in this instance, Texas) energy grid is fine. Fine that is, if you're not an ex-Chinese People's Liberation Army General that also just happens to own two-thirds of the real estate where the Uyghur concentration camps are located in the capital of Xinjiang.
Kyle Bass, founder, and principal of Hayman Capital Management and a founding member of the Committee on the Present Danger: China had this to say in a recent interview.
"Plugging directly into our electric grid is something that should never happen. Whether you're a Chinese general or a North Korean general or an Iranian general or a Russian general, you should be precluded from buying property next to our busiest Air Force training base and plugging directly into our grid."
The Blue Hills Wind Farm project has run into a legal problem, as local legislators passed a bill effectively stopping the project in its tracks.
"There are foreign actors, as we've seen recently with the gas pipeline hack, that have ill intent for our country and our critical infrastructure,"
said Julie Lewey with the Devil's River Conservancy.
Opponents say GH America wants to put up unusually tall 700-foot wind turbines in an area not particularly known for high winds, and where pilots from Laughlin Air Force Base fly training missions.
State Senator Donna Campbell likens it to a trojan horse China could control to gain access to the power network. She said, in a recent statement;
"The Chinese Communist Party believes any China citizen whatever property they have is also their property,"
Texas legislature has now passed the Lone Star Infrastructure Protection Act.
The Act won't allow companies controlled by China, Russia, Iran, or North Korea, or one of their citizens, to tie into critical power, cybersecurity, communications, hazardous waste, or water treatment facilities.
Sid Miller, Texas Agricultural Commissioner is so concerned about the purchase of Texas land by foreign entities that he published an open letter, posing a direct question to the federal government. In his letter, he asks the following.
"Why does the Federal Government get to decide for Texas who and what projects get approved on our sovereign soil?
The Blue Hills project was set to receive millions of dollars in US taxpayer subsidies. an irony that isn't lost on Miller. Morning Star isn't an isolated instance either. Chinese-owned companies have been purchasing property in Texas at an alarming rate.
In early 2018, Guanghui purchased properties in Texas including nine ranches under the name of Brazos Highland Properties LP.
Multiple Chinese real estate investments have hit the surrounding region. Project developers love the lack of red tape; foreign buyers have come to love Texas's deregulatory swagger and loose rules on property purchases. Texas' land is about 95 percent privately owned.
It's clearly a market China wants to pursue and one Texans should be paying very serious attention to.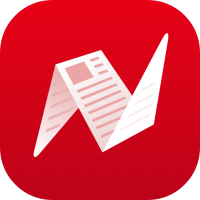 This is original content from NewsBreak's Creator Program. Join today to publish and share your own content.