In an object lesson in futility and wasting taxpayer dollars, Texas House Member, GOP Steve Toth has proposed a bill that suggests voter fraud occurred in Texas during the 2020 elections. More notable than his unproven allegation is his claim that the alleged voter fraud only occurred in certain areas in Texas.
It is no coincidence that the Texas counties Toth's new 'Voter Confidence Act,' is looking to audit for voter fraud voted blue in 2020. Not some of them, but all of the 13 he intends to audit. Counties with populations in excess of 415 000, people that voted for Joe Biden over Donald Trump.
Large counties, such as Houston, Austin, and San Antonio.
The proposed Texas Republican forensic audit, unlike the Arizona effort, comes with a few more quirks and refinements, all politically based with the intent of destroying confidence in a voting system that has been proven and accepted by most Americans to be completely legitimate. NBC reported earlier this week;
The Texas Voter Confidence Act, filed by GOP Rep. Steve Toth, would authorize the governor, the lieutenant governor and the speaker of the House — all of whom are Republicans — to select an independent third party to conduct the election audit. The review would focus on the votes cast in Texas' 13 counties with populations over 415,000.
Many have suggested the Texas Voter Confidence Act has been orchestrated simply for political show and to appeal to a specific base within the GOP. Toth has done little to help his own cause, this week acknowledging as much in response to being questioned about the specific counties being audited.
Asked by the Washington Post if he would consider including some smaller counties in the election review to present a more balanced outcome, Toth replied,
"What's the point? I mean, all the small counties are red."
It is one thing to pursue a clearly politically motivated agenda. Blatantly admitting it to the media though, is the political equivalent of a slap in the face to his Demcratic opponents and his statement may give pause to some of his party colleagues in terms of support for the bill.
According to Toth's proposed Act, if your county voted red, you're all good, no fraud occurred. If, however, your county voted blue, then, there must, by association of your political leanings, have been voter fraud.
His entire premise and justification for his bill are based on this politically offensive statement and he has been unable to date, to produce any physical evidence of the suggested voter fraud in any of the counties that would be subject to the forensic audit.
Forensic audits don't come cheap and the 13 counties targetted by Toth account for a large percentage of Texas' population. While it's understandable that Republicans are concerned for 2024, there can be no justification for an egregious waste of taxpayer money pursuing a matter on the strength of an opinion. This is how Toth has, this week, justified the legislation he's tabled.
"We need a forensic audit to uncover all the voter fraud."
That simple statement should tell Texan's all they need to know.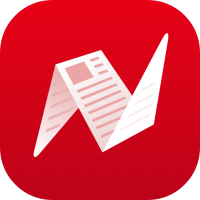 This is original content from NewsBreak's Creator Program. Join today to publish and share your own content.