In a statement issued a few hours ago on Twitter, the Texas Governor, Greg Abbott announced a new solution to the growing issues of immigrants crossing into Texas from the south. In the tweet, Abbott announced the following.
Texas has begun arresting illegal immigrants who are trespassing in Texas or vandalizing property & fences. They are now being sent to this jail rather than being released like the Biden Admin. has been doing. We are adding more officers, National Guard & jails.
The Texas Department of Criminal Justice announced on Wednesday that Val Verde County, home to Del Rio, sent three people arrested on Tuesday under Abbott's border initiative to the Briscoe Unit in Dilley, a small town between San Antonio and Laredo.
With arrests expected to escalate dramatically over the coming weeks, this facility will soon be at capacity and Abbott is addressing this with a planned expansion to existing prisons and new sites. Val Verde's county attorney has predicted about 50 arrests of immigrants a day, ramping up to as many as 200 daily by August.
Abbott is adopting a novel workaround to arrest the illegal immigrants as Texas Law enforcement currently has no jurisdictional power to arrest someone accused of the federal crime of crossing the border illegally. He is turning to State law, specifically trespassing and criminal mischief charges. 
Both are misdemeanors that could result in up to a year in jail. Val Verde County Judge Lewis Owens explained the approach last week in a statement;
"If you cross the river, and almost everyone down there has posted 'no trespassing' signs, so once you cross and get on the property, you will be picked up and taken to jail for trespassing,"
Operation Lone Star, the name given to his new border drive, has seen Abbott supplement border areas with about 1,000 Texas Department of Public Safety officers. That's about a quarter of the state police force and it has left some areas of law enforcement seriously understaffed.
Coupled with money being siphoned off for completing his border wall and the drain it places on law enforcement personnel, Abbott could very well see Operation Lone Star implode in the coming months. Texas jails are notorious for being underequipped, short-staffed, and unfit as places for detention.
County jails are required to be cooled at or below 85 degrees, while most Texas prisons, including Briscoe, lack air conditioning in the housing areas, something apparently being addressed. 
Val Verde County Attorney David Martinez said this week that space and resources under Abbott's directive will be a problem. Martinez has serious questions about the practical implementation of Abbott's policy. His office is currently staffed with two prosecutors, with a third scheduled to arrive in two weeks. The local jail was already full in early July, according to the sheriff.
"This is going to be very grating on everyone in the process," he said. "If we start seeing numbers of 50-plus a day of arrests, we could easily be consumed by it."
Martinez would offer immigrants arrested on misdemeanor charges a sentence of time served once they get through the criminal justice system. a process that would take about 10 days. Prisoners would then be handed off to Immigration and Customs Enforcement with many likely deported. ​​
As with much of the legislation he's enabled over the last few months, Gov. Abbott's decision to ignore Federal guidelines on dealing with immigrants is neither unexpected nor surprising. Ignoring Washington, for 'the good of Texas', has become a hallmark of his tenure as Governor and may very well, in this instance, prove to be his undoing.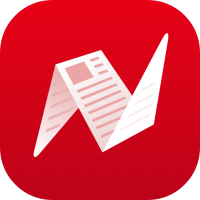 This is original content from NewsBreak's Creator Program. Join today to publish and share your own content.