There is an unfortunate video circulating on the internet of President Joe Biden making a statement about the Covid vaccines during a recent Town Hall appearance. In the video, he's heard to say that the Covid vaccines will prevent you from getting covid. 
You can listen to the clip below. It's been shared all over social media with conservative elements leaping on an obvious, but unintentional flaw in Biden's statement, a flaw that relates to how the vaccines work, and a group of Texas Democrats, who fled their state to avoid voting on a restrictive voting bill.
The group of runaway Democrats was all vaccinated, but six have now been confirmed as being infected with Covid. No surprise there, unless you're a Conservative apparently. It's clear to pretty much everyone - except the fringe elements trying to make mileage out of the President's poor choice of words - that Covid vaccines don't prevent Covid. That's just not how they work.
What is also clear is that many Americans are still confused about how the Covid vaccines actually function. For that matter, all vaccines. For the Covid vaccines to kick in, you actually need to contract the SARS-CoV2 virus that causes Covid. 
Only once you're infected can the vaccine do its job of potentially saving your life by combatting the virus.
This is true of all vaccines. They are not magic shields capable of preventing viruses from entering our bodies. They are designed to help your body kill off the invading virus at a cellular level. Think of them as providing "Special Forces" protection for your immune system.
Most modern vaccines are so effective, we often don't even notice them doing their jobs.
 While the current Covid vaccines do not stop you from contracting Covid, they dramatically increase your odds of surviving the disease. DRAMATICALLY. In fact, recent figures released by health care systems across the country bear testament to the massive efficacy of the vaccines. 
These, in a nutshell, are the only figures you ever need to worry about when it comes to Covid and getting vaccinated. If you develop a serious case of Covid and need to be hospitalized, possibly intubated and you're staring death in the face, then odds are your ticket is being punched if you haven't been vaccinated.
Remember when you're discussing vaccination and its benefits with friends and colleagues to always stress the following. The vaccines don't stop you from catching Covid, they stop you from getting seriously ill from the disease and they're anywhere from 95% to 99% effective at doing that. Those are odds you cannot ignore.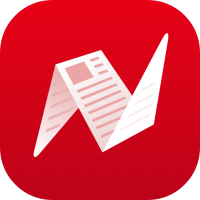 This is original content from NewsBreak's Creator Program. Join today to publish and share your own content.