"Texodus — the reversal of mass migration to the state of Texas, driven by socio-economic and political factors"
Texas has seen a massive influx of new residents in the last few years. More so than ever before in the State's history. Texas, however, isn't Kansas, and the Cowardly Lion may very well be on the point of fleeing the Lone Star state for safe harbor elsewhere.
Texas' growth rate of 15.9% was more than double both the national and California rates and was the most popular destination for ex-Californians between 2010 and 2019. During that time, nearly 700,000 Californians moved to Texas.
Ask any estate agent in Texas why Californians are moving into Texas in such large numbers and they're quick to point out all the benefits the state has to offer. Make no mistake, the state has much to offer. 
In terms of natural beauty, sunshine, and beaches, the climate is ideal for those who don't take well to the cold. For many Californians, there is a familiar feel to areas like Houston and Galveston. House prices for the upper sector of the market are hugely appealing when compared to California's overpriced property market.
Tax incentives and a drive to lure tech companies to large metropolitan areas like the Dallas Fort Worth Metroplex have been very successful. Look up any new health tech startup and chances are you'll see a Dallas or Houston address on their website.
Venture capital, technology, and entrepreneurial talent has been pouring into the Lone Star state at an unprecedented rate. Not even the likes of Jeff Bezos and Elon Musk have been able to resist, both selecting Texas as a home for their race to space.
All, however, is not fine and dandy in paradise.
There are fundamental problems faced by Texas. Problems which in many instances, the current Republican-led senate seems focused on amplifying rather than addressing. These aren't merely trivial little obstacles but are central to a smoothly functioning economy and social cohesion. 
Fail to address them, and you are inviting disaster. Let's look at a few of these and the impact these issues have on both business and the Lone Star state's latest arrivals.
Energy
Ahh, the current favored subject of any Texan. After the devastating winter storms, mass power outages and even deaths that resulted from the failure of an overburdened and some would suggest, deeply corrupt, energy industry, summer supply issues were the final nail in the coffin.
Oil and gas built and enriched Texas, and with that its politicians. None has reaped campaign contributions on the scale of Governor Abbott, who in six years in office has raised more than $150 million from donors, more than any governor in U.S. history. 
Despite new legislation just passed that affects how ERCOT will monitor and provide electricity to Texas, critics claim the legislation doesn't go far enough or address the real culprits, namely the oil and gas industry, who are tasked with producing the supply. 
The electrical grid in Texas is old and a system designed to function for a specific level of supply has found itself coming up short. New industries and growing populations are placing unsustainable demands on the grid, demands that lead to failures, power outages, and the collapse in some instances of essential services. 
Oil and Gas companies have not adequately prepared their energy generation plants for extreme weather events, a fact reflected across America and not unique to Texas. Extreme weather patterns are on the upswing and current systems aren't prepared for them,
The cost to businesses of intermittent supply can be quantified and it is a foregone conclusion that companies who require a stable supply of electricity are keeping a wary eye on Governor Abbott's priorities. The cost to human life isn't that easily offset and many will be all too well aware of the risks they face, comes the next big winter freeze.
Education
In an effort to redress history, a Bill has recently passed in the Texas Senate that aims to subvert the teaching and discussion of racism and race-based history in Texas schools. Martin Luther King may soon be an alien concept to children educated under restrictive new Texas legislation.
It is a glaring obvious effort to whitewash history and present a lopsided view of the world we now live in. 
It's not an entirely unexpected development, in a state that is home to large numbers of the Klu Klux Klan and other white supremacist groups. Despite strong claims of religion within the ranks of white middle-class Republican Texans, the Jesus they follow tends to be a little light on the teachings of racial equality. 
Get with the "Plan" or just "Get"
Consider the raft of new bills passing through the Texas Senate and then consider their content and the issues they target. A clear goal of the Republican-driven Senate is to force Texans to conform to a very conservative set of values held so dear by radical and ultra-conservative members of the GOP.
Abortions have been all but outlawed, LGBTQ rights are under a concerted attack and Catholic charities find themselves facing restrictions on their charitable work with immigrant children, themselves the focus of recent legislation. A Texas judge has outlawed DACA in the last week.
Gun laws regulating ownership of handguns have all but been eradicated, to the horror of most law enforcement agencies. Permitless Carry is now a thing in Texas. Restrictive new voting legislation has led to a political "Texodus" as Democratic lawmakers fled for the safety of Washington to avoid the House vote.
All the above sends a very clear message to the various ethnically and culturally diverse segments of Texan society. You're in Texas now, this is how things are done here. Don't like it, well feel free to move. 
Successful societies are progressive, well-balanced endeavors where the needs and rights of all citizens enjoy equal importance and protection under the law. Gender, race, and diversity are irrelevant in societies that value our shared humanity and common aspirations. 
This isn't Texas in 2021, and only a dramatic shift in politics will enable it to escape its current trajectory.
At odds with reality
While the argument exists that Texas is free to decide its own course, ignoring a wider world that is by gradual incrementation becoming less racist and more tolerant of differences, is folly. It is also a truth that individuals who choose to pursue a race-based, white-orientated society are free to do so in a place of their choosing.
If that is to be the fate of Texas in the coming years, providing a home for outdated views of the world it inhabits, positioning itself so will come at a cost. That cost will be measured in an exodus of both people and business. The Texodus is an almost foregone conclusion if current political trends continue unchecked.
Financial success is not ensured through restrictive outdated policy but through customer loyalty. and if the Texas legislature doesn't force the newly entrenched businesses out of the State, customers may do their work for them.
Once house and property prices acclimatize to demand, Texas will lose one of its most important drawcards. Cheap homes. That list of 'benefits' drawing Californians with itchy feet to Texas is diminishing by the day as checkboxes move from the pro to the con's column. 
The new arrivals already ensconced in Texas are going to start second-guessing their choice for a new home. And so begins the Texodus.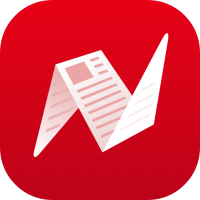 This is original content from NewsBreak's Creator Program. Join today to publish and share your own content.