They always say figures don't lie, and if that's the truth, then stats on the most successful (read wealthy) evangelical preachers have an interesting tale to tell and it centers around Texas.
Two examples of the charismatic men that lead these superchurches are Kenneth Copeland and Joel Osteen. Both lead a life of luxury that is arguably unsuited to the positions they occupy and the message they spread.
Kenneth Copeland tops the list of the richest pastors in the world. He is an American preacher born in Lubbock, Texas. He is the founder of the Kenneth Copeland Ministries located in Tarrant County in Texas. According to Celebrity Net Worth, a conservative estimate of his net personal wealth is estimated to be in excess of $300 million.
Joel Osteen is an American preacher, televangelist, and author who is believed to be worth about $40 million. Known for his lavish lifestyle, he is the pastor of Lakewood Church in Houston, Texas, a church and its television ministry he inherited from his father, the late John Osteen.
Osteen owns a private home valued in excess of $10.5 million, an $80 million Airbus 319, and has recently acquired a new car, no less than a $325 thousand Ferrari, pictured below.
Super or Mega Churches are flourishing in Texas. Here's a quick breakdown of a few of the largest and most influential.
Lakewood Church, Houston area. Estimated congregation numbers around 43,500 in weekly attendance.
Gateway Church, Dallas Fort Worth (DFW) Metroplex. Estimated congregation numbers around 28,000 weekly.
Fellowship Church, also DFW area. Estimated congregation numbers around 24,000
Second Baptist Church, Houston area and boasts multi-sites. Estimated congregation numbers around 26,400
Woodlands Church, the Woodlands. The estimated congregation numbers around 18,000and is expanding rapidly.
Cornerstone Church. San Antonio's Cornerstone Church is home to 17,000 worshipers.
The Potter's House (originally Eagles Nest Family Church), Dallas. The church welcomes a little over 16,000 worshipers weekly.
The Evangelical "industry" generates billions of dollars annually across America and Texas contributes more than its fair share to the figures. Many Texans question the authenticity and motives of the individuals leading these churches and often with good reason.
Take the newly reformed Potter's House. The original church, called Eagles Nest Family Church saw its founder, W.V. Grant, sent to prison for tax evasion. Rev. Kirbyjon Caldwell, a Texas megachurch pastor and former spiritual adviser to two U.S. presidents was sentenced this year to six years in prison for bilking investors out of millions of dollars. 
Many of the pastors are becoming celebrities in their own right, amassing fortunes from their parishes. Joel Osteen is an example in point. Sixteen thousand people fit in his Houston-based Lakewood Church. Another seven million Americans tune in for his weekly sermon on TV. 
This tech-savvy generation of evangelical preachers understands the power and reach of social media and the question being raised is this. Are they spreading the word of God and looking out for the poor, or are they simply using their positions to enrich themselves. In simple terms, is there grift involved?
It would help their cause if they lived humble lifestyles, but most indulge in Hollywood styles excess. Kenneth Copeland is noted for a flamboyant lifestyle and has three private jets which he uses for trips to resorts and personal vacations
Joel Osteen is also known for unabashedly flaunting his wealth, drawing condemnation from many on social media.
Then there's Creflo Dollar. An American Word of Faith teacher, a pastor, and the founder of the nondenominational World Changers Church International. Estimated to be worth 27 million dollars, Creflo boasts two Rolls-Royces, a million-dollar house, a private jet, and several other assets in the US.
Apparently, most of us missed the instruction in the Good Book, entitled "Go forth and enrich yourself".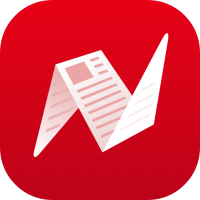 This is original content from NewsBreak's Creator Program. Join today to publish and share your own content.