Before the month is over, pretty much every American will know the name, Hervis Rogers. An African American residing in Harris County in Texas, Rogers was on the last stretch of 16-years probation when he voted in a primary election in Harris County in March of 2020.
He stood in a line for over 6 hours to cast his vote and was interviewed on his way out of the polling station. you can watch that interview here.
Rogers would have been eligible to vote in the looming general election that was to follow in late 2020, as his parole would have ended. The vote he cast however in the March primary was illegal, as his parole was still in effect. He was arrested for voter fraud earlier this week.
Texas election code states that a person convicted of a felony can register to vote and participate in elections only once his or her sentence — including parole — is fully completed, however, Texas' election laws also stipulate that a person must knowingly vote illegally to be guilty of a crime.
Rogers made it clear at the time of his arrest that he was not aware of the fact he was unable to vote. It was an honest mistake and one that Texas Attorney General Ken Paxton intends to punish him for, to the full extent of the law and some would argue, far beyond what could be deemed reasonable.
For a start, Rogers was charged with two voting felonies and his bail was set at $100 thousand dollars. He faces up to 40 years in prison if convicted and it appears from the evidence to hand that Paxton is intent on making a scapegoat out of the unfortunate Hervis Rogers.
To put that into context, that's more than the sentence Derek Chauvin received for murdering George Floyd on camera.
Paxton is attempting to prosecute the case in Montgomery County — one of the whitest and most conservative counties in the state — even though Rogers is from Harris County and cast his ballot in Harris County. Moving the trial would ensure that Rogers does not face a jury of his peers.
The A.C.L.U. is conducting its own investigation into the charges. Tommy Buser-Clancy, a senior staff attorney for the American Civil Liberties Union of Texas and one of the lawyers representing Mr. Rogers made the following comment;
"He's facing the possibility of an extremely harsh sentence," he said. "Second-degree felonies are normally reserved for aggravated assault, and to apply it to Mr. Rogers's case, it just shows how unjust that is."
Attorney General Paxton, who is himself under investigation for professional misconduct after he challenged President Biden's win in court, has made it a mission of his office to prosecute voter-fraud cases, which are very rare in the United States and tend to be minor mistakes when they do happen. Paxton's approach is heavily supported by Texas Governor Greg Abbott, who is actively pursuing restrictive changes to voter law.
Rogers has been released on bail in the last few hours, assisted by the Bail Project. The Bail Project™ National Revolving Bail Fund is a critical tool to prevent incarceration and combat racial and economic disparities in the bail system.
Social media and various interested parties have been flocking together over the last few days to raise awareness of the plight of Rogers and many have stepped up to assist. Whether they are able to prevent a terrible miscarriage of justice, however, remains questionable.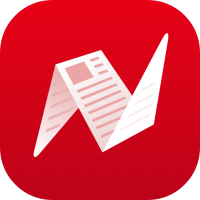 This is original content from NewsBreak's Creator Program. Join today to publish and share your own content.