Santa Fe's mayor Jason Tabor has been battling alcoholism and acknowledged the problem this Wednesday. He was left with little choice after being forced to issue a public apology for a highly controversial Facebook post he made last weekend relating to the Santa Fe High School shooting.
The 2018 Santa Fe shooting left 10 people dead and 13 students and faculty members injured. Today, many of the survivors and the family members of the victims still struggle with unanswered questions and investigation details law enforcement has withheld.
Blaming the posts he published on Facebook on an alcohol-fueled weekend at a Louisiana casino, Tabor offered a long and detailed history of his battle with alcohol, binge drinking, and a family history of alcohol dependence, drug abuse, and verbal and physical abuse. 
Tabor also said he had been diagnosed with post-traumatic stress disorder (PTSD) and forgot his medicine before heading to a Louisiana casino with friends for the weekend. It was, he said, the lack of medication that led him to start drinking over the weekend, after a year of sobriety.
"I have been able to hold it in and I forgot my pill bottle," he said. "When the meds wore off it was like a freight train hit me with emotions. So that led to my stupid post about the shooting."
In what was clearly a heartfelt apology, Tabor went on to make the following statement;
"I thought I could quit in private and it just isn't working. I have spent these past few years absorbing a lot. No that is not an excuse. I made a lot of mistakes these past few days," Tabor said. "I'm sorry to my wife, my kids, my family and my friends. I did fall down really hard this time."
In the controversial Facebook posts, Tabor shared inaccurate information about the shooting, including details on how one of the students had died and he suggested a motive for the alleged shooter, according to the Galveston County Daily News.
His post triggered an immediate outcry from the families of the victims of the shooting, accompanied by calls for his resignation. This led to the Galveston County District Attorney's Office issuing the following statement.
"The information posted by the mayor of Sana Fe about the high school shooting is not accurate. Additionally, someone in his position has absolutely no business making a public statement like that,"
Tabor initiated his apology with the following statement;
"There is a post going around so I'm gonna lay it out there. I am an alcoholic. I started binge drinking when my dad passed."
He has expressed plans to enroll in Alcoholics Anonymous and seek other treatment and yesterday night's Santa Fe City Council meeting has been rescheduled for next week. 
No statement has as yet been issued on Tabor's response to calls for his resignation.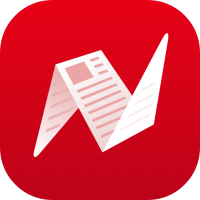 This is original content from NewsBreak's Creator Program. Join today to publish and share your own content.