If you're planning an amorous visit to Texas with your partner for a steamy weekend getaway, you may want to look over your luggage a few more times before you check those bags. Texas has some of the weirdest laws in the US and one, in particular, relates to sex toys, or rather the number of sex toys you own.
You see, apparently, owning five sex toys is still deemed appropriate. Buy that sixth model with interchangeable heads and a remote to add to your collection and you better pray you don't get pulled over. Six is a no-go number in Texas when it comes to sex toys.
It is illegal to possess or promote the use of six or more sex toys in the state. The sex toy law was first passed in 1973, at a time when the U.S. Supreme Court was dealing with obscenity laws and cases from around the country and takes a tough stance on people who enjoy the occasional "good vibration".
The law labels the sex toy as an "obscene device" and declares it a crime if someone;
"possesses six or more obscene devices or identical or similar obscene articles and is presumed to possess them with intent to promote the same."
On a hysterical side note, this law makes exceptions for people who have multiples of the device for medical and law enforcement purposes. We can understand the medical side, these are after all supposed to provide relief, but we're having a hard time figuring out just how law enforcement might deploy multiple sex toys in their war on crime.
So, just to recap, if you see flashing lights in your rearview mirror, ditch the sex toys and keep the guns. The six Glocks aren't going to be a problem in Texas.
A few more legal gems, some local to towns in Texas, and some apply across the state.
In Mesquite, it's illegal to give your kids weird haircuts.
Don't sit down on a sidewalk in Galveston. It could cost you a $500 dollar fine.
Don't be tempted to shoot that buffalo from your second-floor hotel room. It's illegal across the entire state of Texas.
The same goes for your neighbor's cow. Hands off the udders. Milking a neighbors cow is illegal in Texas.
If you take a wrong turn in Richardson, don't even think about making a U-turn. It's against the law.
If you're trying to sell your stock of Limburger cheese in Houston, do it on any day except a Sunday. That's illegal.
If you think Texans are rude, think again. It's the only state that requires you to give your intended robbery victim 24 hours oral or written notice of your intent to dispossess them of their worldly goods.
If you own a feather duster, leave it at home. It is illegal to dust any public building in Texas with feather dusters. Possibly out of all the laws here, the weirdest. 
Homebrewers weep. The entire Encyclopedia Britannica is banned in Texas because it contains a formula for making beer at home. 
My favorite and the ultimate law to confuse intoxicated revelers in Houston. Beer can not be purchased after midnight on a Sunday, but it may be purchased on a Monday. Try prosecuting that!
If you'd like to sell your eye, you'll need to cross the state line. It's a no-no in Texas.
Wire Cutters can be dangled from your belt, but never conceal them in your pocket. Totally illegal across Texas.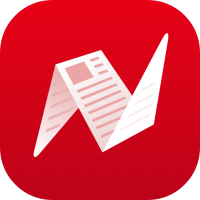 This is original content from NewsBreak's Creator Program. Join today to publish and share your own content.