It was a little reminiscent of listening to the story of Cinderella in reverse. The first day of Britney Spears' petition to have her conservatorship reversed has exposed, once again, how in our modern society we fail to protect vulnerable women. Spears came out fighting yesterday, clearly angered at the inhumanities she has been forced to suffer at the hands of her father and conservators.
Her conservatorship is now in its 13th year and was overseen in most part by her father. Her fairy tale start had rapidly turned into a living nightmare for the singer and in a virtual court appearance yesterday she testified that among other things;
"I have an IUD in my body right now that won't let me have a baby and my conservators won't let me go to the doctor to take it out,"
"After I've told the whole world I'm OK, it's a lie. I'm not happy, I can't sleep, I'm depressed, I cry every day."
"It is my wish and dream for all of this to end, I want my life back."
Fans and followers of Spears aren't used to this departure from the demure persona she projects online. Gone were the fluffy kittens and cuteness, replaced with an angry young woman fighting for her right to live her life independently and away from the controlling and exploitative practices of her family.
Spears clearly sees herself as a cash cow for her father and conservators and expressed a clear desire to sue them for the injustices they've imposed on her for the past 13 years.
She said that she would like to be able to sue her family over the position they've left her in, and said that her lawyer, one she did not choose for herself, conveniently never told her that she was able to petition to terminate the conservatorship.
"I truly believe this conservatorship is abusive," said Spears. "My request is to end the conservatorship without being evaluated like before."
Her father, James Spears, petitioned the court for a temporary conservatorship in 2008. The relation between father and daughter has been strained for many years. Britney was in the throes of a major mental health crisis as a result of overwhelming media attention, rumors of substance abuse, and a custody battle for her two sons.
What is now emerging from the petition hearing is how a young Britney Spears was taken advantage of by those surrounding her. It also raises serious questions about monitoring and re-assessing conservatorship orders, particularly in instances where the individual is in a position that may be easily exploited and where the court-appointed carers stand to make a financial gain.
13 years ago, in 2008, a young 27-year-old Spears was taken advantage of by a court system that was remiss in considering her best interests and California's use of the 5150 involuntary psychiatric hold that is often abused in its use against vulnerable individuals. Without her consent, Spears suddenly found herself placed under a conservatorship, led by her father and attorney Andrew Wallet, giving them complete control of her assets and her life.
Like many young stars that meet with early success in life, Spears lost her way. This is neither unusual nor unexpected in the world of excesses that celebrities occupy. What was exceptional in the case of Britney Spears, was that the same world stood by and watched as "Cinderella" was yanked from her carriage and placed under the care of the wicked "stepmother".
From the outset, Spears was opposed to her once-estranged father's asserting control over the conservatorship, according to the New York Times. Despite her position, a judge concluded that her father was the person best suited to take the reins. That decision led to more than a decade of abuse at the hands of those entrusted to care for her.
Despite making millions of dollars through her record-breaking albums and tours, she wasn't allowed control of her own credit cards, had to seek her father's approval for the most basic of decisions, like repainting her kitchen cabinets, and wasn't even allowed to new friends without him signing off on them.
The Times article also revealed that her father makes $16,000 per month as a salary for being her conservator, which is twice the monthly allowance she's allowed. He also gets a cut from her world tours and a thorough audit of her finances may yet reveal deeper abuse.
For once, social media has been on the side of justice and her fans have come out in support of her, triggered initially by posts she made in 2019. #FreeBritney is trending, endorsed by many other celebrities, including Justin Timberlake, Cher, Paris Hilton, and Miley Cyrus. 
It's rewarding to know that her torment may be nearing a close. Our concerns now should lie with ensuring that other women and vulnerable individuals are not exposed to the same exploitation, the perpetrators enabled as they are in their deeds by a flawed legal system.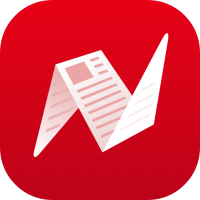 This is original content from NewsBreak's Creator Program. Join today to publish and share your own content.