WARNING: The content in the linked videos below may upset sensitive viewers. They contain profanity and racist comments.
A nurse employed by Montgomery, Ala.-based Baptist Health has been fired for posting racist, homophobic content and covid misinformation on Tik-Tok. Nathan Coy Thompson, the nurse involved, posted videos under the handle @conservativecoy1776, and subsequently found himself the subject of a video posted on June 10 by @rx0rcist.
The first time he's featured in the clip, Thompson is commenting on a woman who is talking about a COVID-19 study that's now available for parents to enroll their kids in. Thompson says;
"So I got a question. So your six month old wants to be in a.." - The rest of the content is vulgar and profane. You can view the content on the link provided above, but sensitive viewers should be warned the content is distrubing.
In the video, Thompson is then interrupted by @rx0rcist, who goes by the name Savannah.
"I warned you that we were going to hold you accountable," Savannah said, "You see, while you've gotten super comfortable spreading COVID disinformation, racism, homophobia, transphobia, Islamophobia, literally all the phobias you've hit in your videos, you forgot the part where freedom of speech does not mean freedom from consequences."
The video then continues with Thompson saying he can call people whatever he wants to and says that there weren't as many slave owners as people like to say there were, just people who wanted to use the victim card all the time.
In a few of the videos, Thompson could be seen wearing nurse scrubs. In other videos, he records inside of a hospital room with his badge on. Flashes of his name and where he worked, Baptist Health in Montgomery, were visible in a few of his old videos on his account, which were subsequently deleted.
Thompson is shown laughing at another video of someone crying about the high costs of a medical bill. Thompson says Covid-19 isn't that dangerous and that Anthony Fauci, MD, the director of the National Institute of Allergy and Infectious Diseases, paid to have the virus created.
Savannah closes off the video complication by suggesting how terrible it would be if somebody forwarded all Thompson's videos to his employer, which she names in the video, as well as the Alabama Board of Nursing.
Interestingly, Thompson does not show up under any searches within Alabama as a registered nurse. His name and license number could not be found in the Alabama Board of Nursing's license database.
Baptist Health is the largest healthcare system serving central Alabama, providing comprehensive hospital-based and outpatient services to residents in Central Alabama.
Kadie Agnew is the marketing and communications manager for Baptist Health. She confirmed that Thompson was no longer employed and hadn't been since April. In an email response Agnew said;
"We do not tolerate discrimination of any type at Baptist Health."
The video featuring Thompson has gotten over 150,000 likes and has been viewed nearly 660,000 times. A post containing the video on Reddit garnered over 6,600 comments.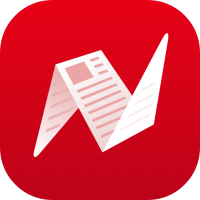 This is original content from NewsBreak's Creator Program. Join today to publish and share your own content.