Wages and supply of affordable accessible housing.
Mental health and substance use, of course, are both parts of it but both are not the cause of homelessness, there are conditions of those who often fall homeless.
These are the two leading factors causing California's homeless population to grow seemingly uncontrollable. But it absolutely can be controlled.
If more apartments were available then rental prices would decrease and if the minimum wage was $20 an hour then Californians would have a fair chance to have a home.
San Francisco saw rent prices decline since March 2020, falling an average of 3.4 percent a month from April to December 2020, according to World Population Review.
If workers earned $20 an hour with a 40-hour workweek they would gross $3,200 a month which would bring home around $2,500-$2,700.
California's median rent is $1.503 and for a one-bedroom apartment is $1,777. Both are over half of what someone making $20 an hour would bring home.
Gary Painter, Director of the Sol Price Center for Social Innovation and the Homelessness Policy Research Institute at University of Southern California said it's "wages and supply and demand," in a July interview.
The billions of local, state, and federal dollars spent in the last ten years have done more for employment than it has prevented homelessness.
California has no comprehensive housing and homelessness agency employment data according to Russ Heimerich, Deputy Secretary of Communications for California Business, Consumer and Housing Agency.
Information combined with 44 databases of each continuum of care (CoC) that plan and deliver homeless services across the state, reports basic statewide statistics that describe homelessness and local efforts to address it.
But not employees.
Over 50 agencies are participating in Sacramento County's Homeless Management Information System (HMIS) according to Sacramento Steps Forward, Sacramento's CoC.
Suffice to say that these agencies have not been as successful as hoped.
The money spent on these agencies and their programs could have been used to subsidize development of more affordable apartments and smaller homes or for small businesses to afford to pay their employees a higher wage.
Then there is the accessibility of rentals and apartments.
Eviction records are hunting Californians by remaining on credit reports for seven years even if the debt was repaid.
An eviction because someone lost their job in 2018 but now has one gets their rental application denied regardless of income.
This also creates a disincentive to pay debt.
Property management companies across California use arbitrary and nonuniform requirements to approve rental applications.
Credit ratings being the top requirement used to deny applications which then hurt the applicants credit rating, lowering the chances of being approved the next place.
Some property managers don't even use credit and use their own rating system to determine rentability.
These all favor the businesses over people who need a place to live.
Fair tenant screening laws need to set the requirements of which there should only be two.
Income at two and half times rent and no debt to a prior landlord.
If those two requirements are met, a property must approve the application.
Other areas that need to be addressed like criminalizing drugs and non violent felons being locked out of jobs and homes.
Or reentry services so those released from state prison or county jails do not go straight to the street.
Higher wages and access to affordable housing would have a major positive impact on California's homelessness problem.
State lawmakers would need a series of legislation to achieve this but it could be done.
It is well within their control. They just need the will to do it.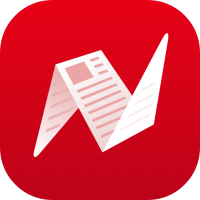 This is original content from NewsBreak's Creator Program. Join today to publish and share your own content.