Passed resolution supporting Afghan refugees and gives COVID-19 update
The Sacramento County Board of Supervisors (BOS) and the County Executive Officer (CEO), Ann Edwards, appointed Ethan Dye as director of the Department of Human Assistance (DHA) at the September 28 meeting.
Public comments asking the BOS to not approve Dye's appointment were listened to after Dye was unanimously approved to take over as of October 10, 2021.
Justice2Jobs Coalition opposed the appointment in a letter signed by a dozen community leaders that called on the County to build a new culture that searches out and adheres to best practices, one that holds itself accountable to the county's written guiding principles and declarations.
"Rather than use this moment of transition as an opportunity to create a process designed for new outcomes, we fear that the county will replicate the same old outcomes," the letter said.
The letter warned that continuing to hire using the county's historic approach, without addressing the concerns we raise, will produce more civil rights lawsuits, greater health and wealth disparities, and even more unsustainable budget footholds for systems of punishment with their ever-increasing expenditures, instead of investing in proven, effective public safety and prevention strategies.
In the letter, the Justice2Jobs Coalition suggested the County create an open, competitive hiring process for department chiefs and executives.
"CEO Ann Edwards' proposal to appoint Ethan Dye as the director of DHA with no consideration of an equitable, community-engaged hiring process is not only irresponsible, it shows CEO Edwards' true leadership values," Liz Blum, co-founder of Decarserate Sac, said in a separate letter to the County.
Dye thanked the Board and Ann Edwards who he worked under for six years, for the appointment.
"I fully understand, recognize and appreciate how vital the work of our department is," Dye said.
Edwards said from the moment she met him he had great potential.
"He is very committed to doing the right thing with integrity all the time," Edwards said.
The Board also continued the Pretrial Release Supervision Program through the fiscal year 2021-2022 at Tuesday's meeting.
The program helps individuals and their families address inequities in the system for those that cannot afford bail according to the County.
The program allows release from incarceration while awaiting trial and provides the opportunity for these clients to stay connected with the community, continue working and/or attending school, care for family members, attend treatment, and/or remain in stable housing.
As of July 16, 2021, Probation had conducted 22,308 Public Safety Assessments using a validated assessment tool, activated 2,565 cases, and was monitoring 587 active clients.
According to the County, the program has been largely successful with less than 13 percent of participants arrested for new charges while under pretrial monitoring.
The Board passed a resolution, spearheaded by Supervisor Kennedy and Desmond, supporting the Afghan refugees expected to resettle in Sacramento County in the coming months.
In its resolution, Sacramento County calls upon residents, community leaders, businesses, faith-based organizations, and community-based organizations to welcome and support these Afghan families.
"This doesn't just make us feel good," Kennedy said. "We are also asking for our Congressional leaders to step up."
Supervisor Rich Desmond said there is a lot of uncertainty as to whether refugees will have the resources they need to resettle and thrive in their new community.
"I think it is appropriate," Serna said. "I think it has captured how many of us feel about our responsibilities and obligations to those that are fleeing the Taliban in Afghanistan."
The County expects over 2,500 Afghan refugees according to Supervisor Serna.
Finally, the BOS gave an update on COVID-19 throughout Sacramento County which, as of September 22, 2021, has 146,789 total cases and 2,113 total deaths according to the Department of Health Services.
The full report can be found here.
Case numbers and hospitalizations have been steadily declining for 2 weeks now.
For the eligible population (12 years and older) in Sacramento County, 65.2 percent are fully vaccinated, and 72.2 percent are at least partially vaccinated.
For Sacramento County's inmates, around 30 percent are fully vaccinated and the total number of confirmed COVID-19 cases since March 2020 is 1,899.
According to the Department of Health Services, there are 4 active cases in the Main Jail and zero cases at Rio Cosumnes Correctional Center.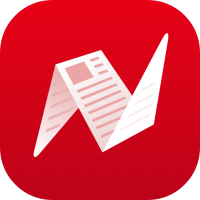 This is original content from NewsBreak's Creator Program. Join today to publish and share your own content.