The plaintiff in a recent lawsuit filed against the City of Sacramento, allegedly verbally threatened and brandished a gun at homeless people near his business last December.
Rich Eaton, a former San Diego Sheriff's deputy, is named by three victims in police reports obtained through confidential sources.
"I should put a bullet in the back of your head," Eaton said according to one of the victim's statements.
The same victim claimed he saw Eaton brandishing a gun at another homeless man a few days earlier.
"Richard was in his vehicle on the bike trail at the top of the levee and I could see him pointing a gun out of the vehicle window," the report says.
The other victim said Eaton pointed the gun directly at him as he tried confronting Eaton about driving on a path intended for bikes and pedestrians.
"I could see him holding the guns in his hand with the barrel sticking out the window pointing at me," the second victim said. "He pulled the gun back and said 'pussy.'"
The case was suspended at the sergeant's discretion according to the report.
This happened after city workers used bulldozers to remove the belongings of several homeless people living there in December, one of the coldest months of the year.
The city has plans to remove the remaining homeless residents from Railroad Drive tomorrow according to a resident who asked to be called E.
E said he doesn't know where he will go and will have to leave much of his belongings behind.
There are about half a dozen vehicles, used as shelter, on Railroad Drive.
Eaton's lawsuit alleges the City of Sacramento's acts and omissions were done with deliberate intent and reckless disregard of Railroad 1900, LLC's rights.
The City of Sacramento's failure and outright refusal to enforce its laws has caused the company significant damage. It has caused the property value to decrease, it has caused Railroad 1900 to hire private security to avoid further damage to its property, and it has caused Railroad 1900 to incur significant expenses cleaning the area, which has been repeatedly littered with waste, debris, excrement, and drug paraphernalia according to the lawsuit.
The property's value has increased from about $429 thousand to more than $2.7 million since 2017 when the property was acquired, according to the Sacramento County Assessor's office.
An increase of over $2.3 million.
The property sits among several others that are used for cannabis manufacturing and appears it will be used to do the same despite the City's CORE program.
The CORE program was created to assist individuals and communities who are facing barriers to starting cannabis businesses due to the historically disparate enforcement of cannabis crimes towards minority ethnicities.
Eaton's lawsuit also alleges areas called "containment zones" were created due to city officials allowing the homeless to gather.
City Attorney Susana Alcala Wood told the SacBee that there are no "containment zones" and no effort to keep unsheltered residents in any particular area of the city.
Martin v. the city of Boise (2018) federal court ruling, governments cannot cite people for camping on public property unless a shelter bed is available. All shelters in Sacramento are typically full.
The property is part of a larger parent company, Brixton, which can be found on a banner hanging on the property. Brixton's transaction volume is over $1.15 billion and owns over 12 million square feet of property according to its website.
Brixton is headquartered in San Diego, just south of where Eaton lives.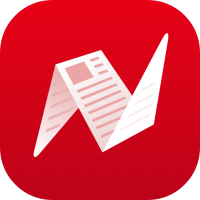 This is original content from NewsBreak's Creator Program. Join today to publish and share your own content.